American Bully Verified Dog Breeders near San Antonio, Texas, USA, Page 1 (10 per page)
Member since: 11/20/2018
Cross Creek Bullyz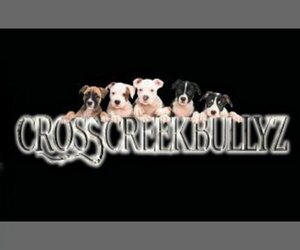 Breeds: American Bully
Distance: Aprox. 12.5 mi from San Antonio
Stud service availiable
Description:
Professional Breeder of the American Bully Breed. Our Kennel is committed to the code of ethics for breeders as set forth by the American Bully Kennel Club ABKC. We specialize in...
View more...
Member since: 05/16/2016
Tx Blue Diamond Bullyz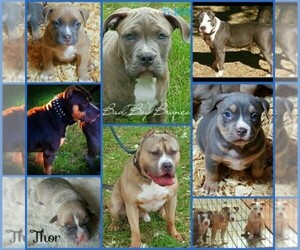 Breeds: American Bully
Distance: Aprox. 33.8 mi from San Antonio
Stud service availiable
Description:
Family Owned AND Opportated. We Are Raising Bully's Full Time, And Completely Love Every Minute Of What We Do!! This Is A Passion For Us And We Thank The Lord Every Day For...
View more...
Member since: 02/15/2020
41Potential Kennels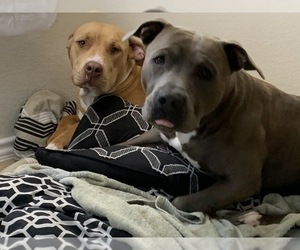 Razor Edge Bloodline American Bully and Mayday Honey Bunch Bloodline American Bully
Similar Dog Breeds for American Bully