Aussie-Poo Verified Dog Breeders in Kentucky, USA, Page 1 (10 per page)
Member since: 08/14/2018
Houskerville Doodles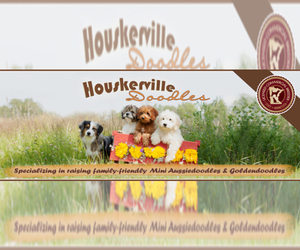 Breeds: Aussie-Poo (+4)
Description:
We are a Minnesota State Licensed Commercial breeder and have a med-size breeding program, specializing in Miniature-sized Bernedoodles, Goldendoodles, and Aussiedoodles. Our...
View more...
Member since: 09/13/2017
Sand Creek Kennels and Sporting Dogs
About Here at Sand Creek Kennels, My Husband and I are located in North Central part of Nebraska. We live on a Ranch, and have a beautiful creek that flows through our place. Our...
Member since: 08/05/2019
Sweet Adorable Pups
Many past puppies in service/therapy homes too, proven good temperaments in our babies! Our pups are raised inside our homes, started on house training early, spoiled and great...
Member since: 06/05/2019
Steindoodles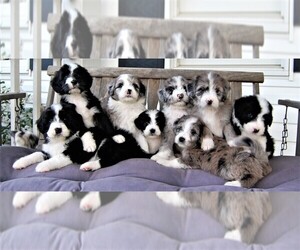 We here at Steindoodles strive to provide happy, healthy, family friendly puppies that do great in loving homes! We health test our parents and send our puppies home on a 3 year...
Member since: 05/27/2018
Stedelin Doodles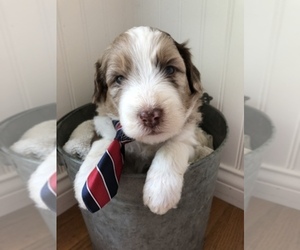 Breeds: Aussie-Poo (+2)
USA ODIN, IL, USA
Description:
Our puppies are raised in our home and on our small farm. They are loved on and adored by my 6 children. We feel blessed to raise these little gifts and then to pass them on to...
View more...
Member since: 05/04/2018
Allys Awesome Aussiedoodles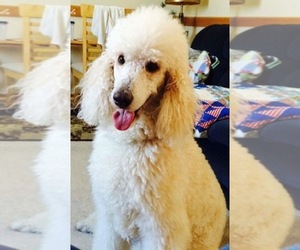 Breeds: Aussie-Poo
Description:
Hello from Allys Awesome Aussiedoodles!!! I have 6 unstoppable fluffy balls of love just waiting to go home with you! They will make you Aww!, Oh!, and laugh everyday and give...
View more...
Member since: 06/03/2017
Aussie Puppers
Breeds: Aussie-Poo
USA JASPER, NY, USA
Description:
Hi! We are the Siegrists- Ezra, Brianna, and the kids- Eric, Aurora, Giselle. We are a christian homeschooling family living on 100+ acres in the Southern Tier region of New York...
View more...