Aussiedoodle Verified Dog Breeders near Odin, Illinois, USA, Page 1 (10 per page)
Member since: 05/27/2018
Stedelin Doodles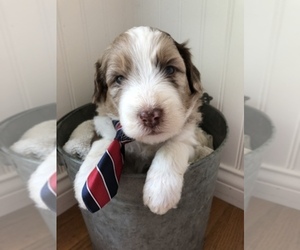 Breeds: Aussiedoodle (+2)
USA ODIN, IL, USA
Distance: Aprox. 0.5 mi from Odin
Description:
Our puppies are raised in our home and on our small farm. They are loved on and adored by my 6 children. We feel blessed to raise these little gifts and then to pass them on to...
View more...
Member since: 01/31/2018
Happy Valley Farms
We are a family run farm that specialized mainly in cattle until a couple of years ago. When our second daughter graduated highschool she did not want to go to college and we...
USA Latest Ads
Ads by Verified Users
Non-USA Latest Ads
Ads by Verified Accounts