Bloodhound Verified Dog Breeders near Grandview, Texas, USA, Page 1 (10 per page)
Bloodhound Dog Breeder near GRANDVIEW, TX, USA. SUBS-183798. Boho Bloodhounds
Member since: 01/21/2020
Boho Bloodhounds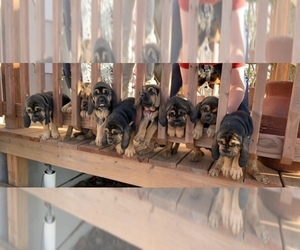 Breeds: Bloodhound
Distance: Aprox. 0.9 mi from Grandview
Description:
We raise excellent bloodhound pups. We have about one litter a year, and our pups are very loved and socialized. Our sire is half-Euro, from Czechoslovakia, and has that rugged...
View more...
Bloodhound Dog Breeder near SASAKWA, OK, USA. SUBS-14958. MMP Bloodhounds
Member since: 07/26/2016
MMP Bloodhounds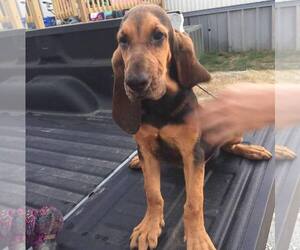 Breeds: Bloodhound
USA SASAKWA, OK, USA
Distance: Aprox. 187.9 mi from Grandview
Description:
Our puppies are AKC registered, come with first round of shots & regular wormings.
View more...
Similar Dog Breeds for Bloodhound