Bullmastiff Verified Dog Breeders near Turtle Lake, Wisconsin, USA, Page 1 (10 per page)
Bullmastiff Dog Breeder near TURTLE LAKE, WI, USA. SUBS-34102. Nelson Bullmastiff
Member since: 06/20/2017
Nelson Bullmastiff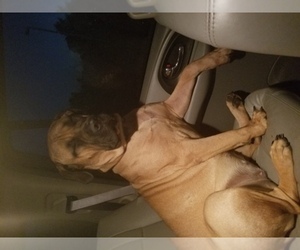 Breeds: Bullmastiff
Distance: Aprox. 0.3 mi from Turtle Lake
Description:
We have atleast 1 litter a year of purebred, champion bloodlines, AKC certified Bullmastiffs. All of our puppies come get checked, with their first set of shots and dewormed.
View more...
Bullmastiff Dog Breeder near WALKER, MN, USA. SUBS-188660. AKC Bullmastiffs
Member since: 02/13/2020
AKC Bullmastiffs
Breeds: Bullmastiff
USA WALKER, MN, USA
Distance: Aprox. 164.6 mi from Turtle Lake
Description:
I have a litter of 5 purebred bullmastiffs born on 1/18/2020. There is 4 females and 1 male. The male is the darkest brindle and then there's a female brindle, 2 fawn females and...
View more...
Similar Dog Breeds for Bullmastiff