Verified Dog Breeders in USA, Page 2 (10 per page)
PuppyFinder.com is your source for finding a Verified Dog Breeders in USA. Browse thru our ID Verified Dog Breeders listings to find your perfect breeder in your area.
Member since: 08/31/2019
Devana Brittanys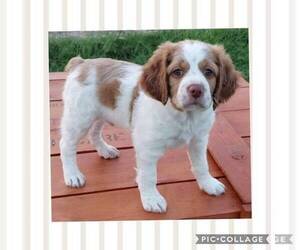 Family of animal lovers who especially enjoy Brittany dogs. We do much of our own training through positive reinforcement with a focus on agility course training for our...
Breeds: Brittany
Stud service availiable
Member since: 08/27/2019
Fidelity Kennels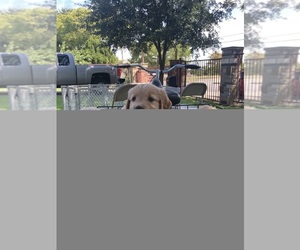 These puppies are ready for placement. Both mom and dad exhibit your standard Golden Retriever characteristics. They are both friendly, playful, energetic, mischievous in their...
Member since: 08/27/2019
BULVEIN KENNELS
We are a new kennel located in Tomball TX,we have some amazing mixed breed pups for sale starting at$500,(pit, Doggo, Corso )they are ready to go now at about 8 weeks old weights...
Member since: 08/22/2019
Puppies in Merritt Island FL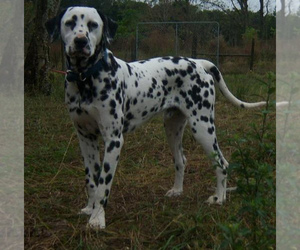 We are located in Merritt Island, FL. Our puppies are a huge part of our day to day life and we would love to introduce them to you. We are available most days by appointment.
Breeds: Dalmatian (+2)
Stud service availiable
Member since: 08/18/2019
DALMATIAN
AKC Dalmatian Puppies located just south of Nashville, Tennessee. 5 females and 4 males available. All puppies will come with current deworming, first set of shots as well as...
Member since: 07/03/2018
Goldendoodles
Born on 7/28. 7 black doodles and 3 cream doodles. Will be ready to go home end of September. All puppies come with first shots, dewormings, health guarantee, starter food and a...
Breeds: Golden Retriever-Goldendoodle Mix (+1)
Stud service availiable
Member since: 08/12/2019
Regis Regal German Shepherds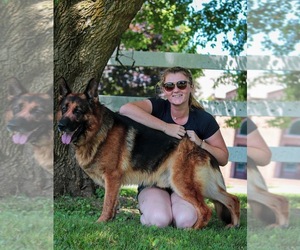 Breeds: German Shepherd Dog
Stud service availiable
Description:
Regis Regal has been in business for 29 years. We offer lifetime guarantees on Health and Temperament. We specialize in Family companion dogs, Therapy and Service dogs. with our...
View more...
Member since: 01/22/2016
Bibelot Farms
Breeds: French Bullhuahua (+2)
Description:
Breeding for great health, temperament, to breed standards. French Bulldogs, Chihuahuas, and Bullhuahuas. Since birth, we provide our babies, with daily neurological stimulation,...
View more...
Member since: 01/23/2019
Pamlico Labradoodles
Home breeders of quality multigenerational standard labradoodles. Health tested parents. Raised in home. 2 year health guarantee. CKC registered. Early Neurological Stimulation ...
Member since: 08/10/2019
Greater Swiss mountain dogs
Pure bred Swiss Mountain Dogs. Mother and Father are on site. The puppies are nurtured and socialized in a family environment. They will be available after September 4 , 2019.