Verified Dog Breeders in USA, Page 3 (10 per page)
PuppyFinder.com is your source for finding a Verified Dog Breeders in USA. Browse thru our ID Verified Dog Breeders listings to find your perfect breeder in your area.
Member since: 08/07/2019
Ohio Siberian Husky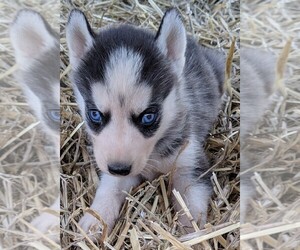 Siberian Husky breeder of 20 Years. Some litters are 6th generation. located in Manchester Ohio 45144. Free Delivery to 100 Miles. Will personally deliver multiple states away for...
Member since: 07/25/2019
Oodle Acres Pups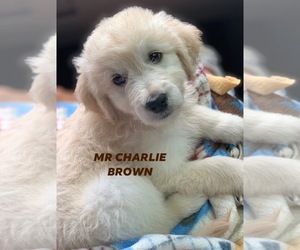 Member since: 04/19/2019
Olger Family Farm
We are a small family farm in mid Michigan. We raise Labrador Retrievers along with sheep, goats, pigs, cattle and produce. Our puppies are in our home and cared for by the...
Member since: 08/01/2019
Reservoir Labrador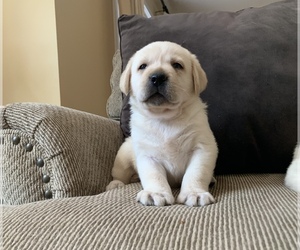 Breeds: Labrador Retriever
Stud service availiable
Description:
Breeder of all three colors of Labrador Retrievers- black , yellow and chocolate. All puppies are born in our home and part of the family. Wonderful temperament. We presently...
View more...
Member since: 07/31/2019
Grace Wood Farm
Hi we are the Stasi Tribe! We breed Sheepadoodles and Goldendoodles on our farm just outside of Charlotte, NC in Fort Mill, SC. Our names are Luke and Brittney and we have 6...
Member since: 07/19/2019
Team Reeves Ranch Border Collies
Breeds: Border Collie
Description:
We are located in Mariposa California just outside of beautiful Yosemite National Park. We have been breeding horses and dogs for over 30 years. Team raise ranch breeds border...
View more...
Member since: 03/03/2019
AKC Reg Silver Lab
Breeds: Labrador Retriever
NEW Labrador Retriever Litter Coming On 11/20/2019
USA ALBANY, MO, USA
Description:
Farm raised. Big, Blocky pups. Males and Females available. UTD on shots, dewclaws removed, vet checked and parents are health tested. See Junction Labradors on Instagram and...
View more...
Member since: 07/11/2019
Lawpdoodle K9 Manor
Breeds: Pyredoodle
Description:
Licensed, experienced and reputable breeder of Doodles since 2008. Genetically screen parents. Health Guarantee. Our breeds are Sheepadoodles (since 2009), Pyredoodles and...
View more...
Member since: 07/07/2019
Rocking W Kikos
Breeds: Great Pyrenees
USA HANOVER, AR, USA
Description:
Great Pyrenees working dogs on goat farm. Both parents on farm, raised with goats and chickens. Our Pyrs are raised in the field. Exceptional working dogs. Puppies available...
View more...
Member since: 11/01/2018
Kids kountry kennel
I have 3-4 girls most of the time and two boys! We raise all puppies in our house with lots of love. They come vet checked, tails docked, dewclaws removed, wormed and with first...