Verified Dog Breeders in USA, Page 4 (10 per page)
PuppyFinder.com is your source for finding a Verified Dog Breeders in USA. Browse thru our ID Verified Dog Breeders listings to find your perfect breeder in your area.
Member since: 06/26/2019
Beautiful AKC Dogue de Bordeaux Pups 4 Sale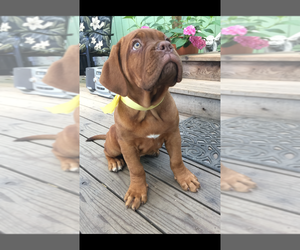 We have welcomed Roxy and Dragos litter born 5-9-19 and are looking for their forever homes. We have 2 males and 2 females available. They are 13 weeks old. Mother and father are...
Member since: 06/25/2019
Miniature Goldendoodles Dashing Doodles NC
Home Raised Goldendoodle puppies. They come with a year genetic health guarantee, vet examined, 1st shots, dewormed, and we begin doggy door training which is an excellent start...
Member since: 10/09/2017
AKC BullMastiff Puppies Wagon Tales BullMastiff
Breeds: Bullmastiff
NEW Bullmastiff Litter Coming On 10/16/2019
Description:
All of our Dogs and Puppies are raised by us and live in our home in Brunswick Ga. 31523. Alll are AKC Purebred and come with AKC Registration Papers. Each puppy is handled by us...
View more...
Member since: 06/21/2019
Tiny Thames Mountain Aussies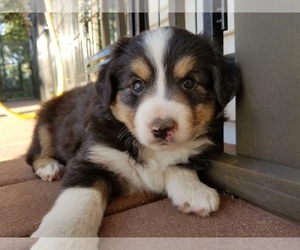 We are a small hobby breeder in the beautiful mountains of Southwest Colorado. Our dogs are a part of our family and spoiled just the same. We breed for quality, companionship,...
Member since: 06/04/2019
Premier Puppies
Providing premier services to fulfil your puppy buying needs. our goal is to match families and puppies. Every family needs and puppy and every puppy a forever home!
Member since: 06/02/2019
Cuttin Blue Cocker and Doodles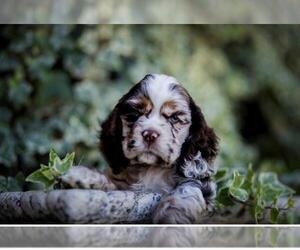 Breeds: Cocker Spaniel (+1)
USA VISTA, CA, USA
Description:
San Diego, California - Service Prospects or Great Family Pets 30 years breeding, training. Raised in our home. Our dogs travel with us and spend time with our three kids on our 1...
View more...
Member since: 06/01/2019
Doodles With Love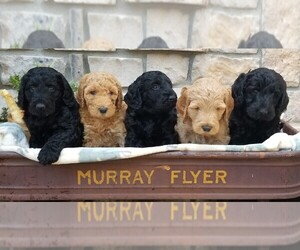 Breeds: Labradoodle
USA ARVADA, CO, USA
Description:
Premier breeder of high-quality Labradoodle puppies in the foothills of the Rockies in Colorado for more than 16 years. Our breeding stock are OFA/CFA certified, genetic and...
View more...
Member since: 01/31/2018
Happy Valley Farms
We are a family run farm that specialized mainly in cattle until a couple of years ago. When our second daughter graduated highschool she did not want to go to college and we...
Member since: 04/06/2019
Kens Kennel
Breeds: Rottweiler
Stud service availiable
Description:
We are a family operated Rottweiler Kennel. We are also Hobby Show breeders. In operation for 28 years and counting. Reg with the AKC and the Missouri Department of Agriculture....
View more...
Member since: 03/20/2019
Sapphire Farms
Breeds: Anatolian Shepherd
Description:
Sapphire Farms specializes in rare heritage livestock. To keep them safe we employ Anatolian Shepherd not only for the livestock but for the family as well. Working far from...
View more...