Verified Dog Breeders in USA, Page 5 (10 per page)
PuppyFinder.com is your source for finding a Verified Dog Breeders in USA. Browse thru our ID Verified Dog Breeders listings to find your perfect breeder in your area.
Member since: 02/22/2017
Wolfdog Puppies
Breeds: Wolf Hybrid (+2)
Description:
Low content (37%) pups born February 9 2019!! Sire is a beautiful upper mid/high content (74%) Wolfdog (Arctic Wolf, Gray Wolf, GSD and Malamute). Dam is a Husky/White German...
View more...
Member since: 09/01/2018
Emerald City Blue Frenchies
Breeds: French Bulldog
USA EVERETT, WA, USA
Description:
We are a family based Hobby Breeders of Blue French Bulldogs in Everett, WA with 12 years of breeding experience. Our dogs are all indoor family pets that live in a Cage less...
View more...
Member since: 08/27/2018
Oberon German Shepherd Dogs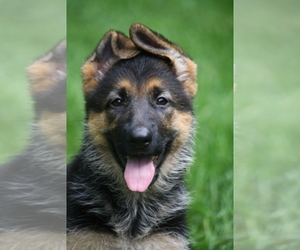 Breeds: German Shepherd Dog
USA MALAGA, NJ, USA
Description:
AKC Registered Family raised, Big Boned, Black /Red pups with super temperaments. West German Lines w/Best Hip Ratings. Parents DNA tested, pups will NOT develop DM. Vaccinated,...
View more...
Member since: 08/27/2018
Border Collies
BORDER COLLIES!!!!!, Born 3/07/19. ABCA registered reds and blk/white. F and M. Pedigree. Family raised. Have parents. Working lines. Coveted gorgeous markings. Well loved....
Member since: 07/31/2018
English Mastiff Gentle Giants Litter of 6
Breeds: Mastiff
Description:
Amazing puppies out of a rare male and beautiful female. AKC registered. These puppies, born 8-4-18, come from strong lines with champion & Greiner Hall in their...
View more...
Member since: 04/29/2018
Bar S Bar Bullmastiffs
I am in love with this breed. I want every family to have this missing puzzle piece they were unaware that they were missing. I breed for size and temperament and my price is to...
Member since: 01/25/2018
Grand Standard
Meet our beautiful and adorable French Bulldog puppies any color, we are located in Brooklyn, all our puppies are delivered with health certificate and health guarantee. Our pets...
Member since: 07/27/2017
Farm fresh beagles
Small farm, we spoil our beagles and love puppies.
Member since: 03/23/2018
pups4kids
Male and female F1B Goldendoodles up to date on all shots, de-wormed, 2 yr. health guarantee. Great with kids and other animals. Non-shedding, hypo-allergenic. About 50 lbs....
Breeds: Goldendoodle-Poodle (Miniature) Mix (+3)
Member since: 03/07/2018
Natural Boxers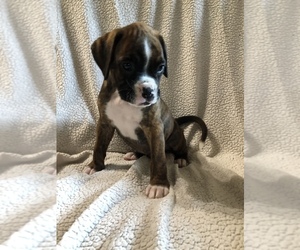 Breeds: Boxer
Description:
All natural boxers born 5/21/19. We love wagging tails and provide natural boxers with no docking or dew claw removal. 3 females 5 males. 2 fawn 5 brindle 1 reverse brindle(m)
View more...