Verified Dog Breeders in USA, Page 7 (10 per page)
PuppyFinder.com is your source for finding a Verified Dog Breeders in USA. Browse thru our ID Verified Dog Breeders listings to find your perfect breeder in your area.
Member since: 02/22/2017
Wolfdog Puppies
Breeds: Wolf Hybrid (+2)
Description:
Low content (37%) pups born February 9 2019!! Sire is a beautiful upper mid/high content (74%) Wolfdog (Arctic Wolf, Gray Wolf, GSD and Malamute). Dam is a Husky/White German...
View more...
Member since: 04/29/2018
Bar S Bar Bullmastiffs
Breeds: Bullmastiff
Stud service availiable
Description:
I am in love with this breed. I want every family to have this missing puzzle piece they were unaware that they were missing. I breed for size and temperament and my price is to...
View more...
Member since: 01/09/2018
Pure Devotion Frenchies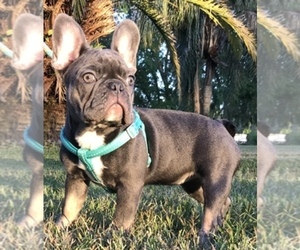 Pure Devotion Frenchies has blossomed from our love for the French Bulldog breed. It all started with our two little girls Cosette and Brigitte who captured our hearts and amaze...
Member since: 01/25/2018
Grand Standard
Meet our beautiful and adorable French Bulldog puppies any color, we are located in Brooklyn, all our puppies are delivered with health certificate and health guarantee. Our pets...
Member since: 07/27/2017
Farm fresh beagles
Small farm, we spoil our beagles and love puppies.
Member since: 03/23/2018
pups4kids
Male and female F1B Goldendoodles up to date on all shots, de-wormed, 2 yr. health guarantee. Great with kids and other animals. Non-shedding, hypo-allergenic. About 50 lbs....
Breeds: Goldendoodle-Poodle (Miniature) Mix (+3)
Member since: 03/06/2018
Lindor French Bulldogs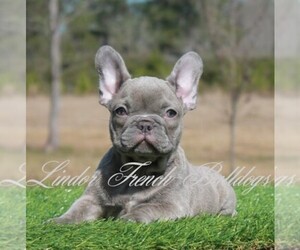 Breeds: French Bulldog
Stud service availiable
Description:
Strategically planned litters to produce small, compact frame, big heads, short legs. We also fully screen our adult breeders to ensure healthy puppies. Home raised as part of our...
View more...
Member since: 01/02/2018
AKC Golden Retriever Puppies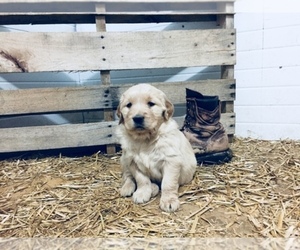 I had a litter of puppies born 6/11/19
Member since: 01/03/2018
AwesomeRotts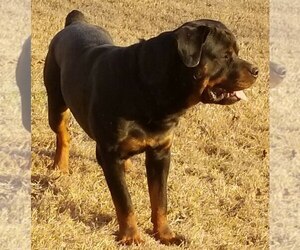 Breeds: Rottweiler
USA WESLEY, AR, USA
Description:
My wife and I have owned Rottweilers for over 25 years as our family companions. We want you to have the same great experience our family has had. ...
View more...
Member since: 01/04/2018
Bear Creek Kennels
Bear Creek Kennels is a family run, small breeding business. We take pride in providing very healthy and well socialized puppies for your family! Golden retrievers and huskies are...