Golden Retriever Verified Dog Breeders near Newfolden, Minnesota, USA, Page 1 (10 per page)
Member since: 09/27/2017
AKC Family Raised Golden Retrievers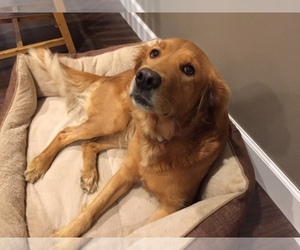 Breeds: Golden Retriever
USA FRAZEE, MN, USA
Distance: Aprox. 121.4 mi from Newfolden
Description:
Family raised AKC golden retriever puppies. Our dam Ava is great with kids and a good hunter. She is very smart and trainable. We're having a litter because the kids...
View more...
Member since: 11/03/2016
Crossfire Retrievers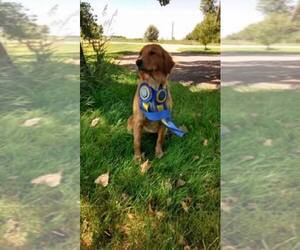 Breeds: Golden Retriever
USA BARRETT, MN, USA
Distance: Aprox. 171.7 mi from Newfolden
Description:
Medium to dark golden puppies. Both parents are working dogs. These puppies will have abilities and skills to be train for whatever you are interested in doing. Whether its...
View more...
Breed Mixes of Golden Retriever
Similar Dog Breeds for Golden Retriever