Goldendoodle Verified Dog Breeders near Lancaster, Minnesota, USA, Page 1 (10 per page)
Member since: 08/14/2018
Houskerville Doodles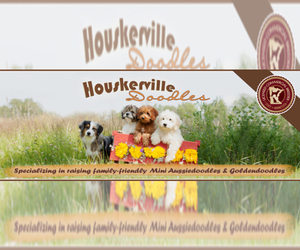 Breeds: Goldendoodle (+4)
Distance: Aprox. 0.6 mi from Lancaster
Description:
We are a Minnesota State Licensed Commercial breeder and have a med-size breeding program, specializing in Miniature-sized Bernedoodles, Goldendoodles, and Aussiedoodles. Our...
View more...
Member since: 05/19/2017
REGDoodles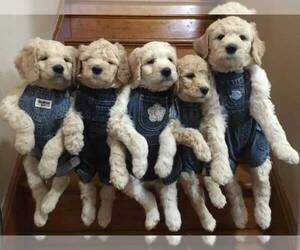 Breeds: Goldendoodle
Distance: Aprox. 102.1 mi from Lancaster
Stud service availiable
Description:
We are a premier provider of goldendoodle puppies for North Dakota. Our focus is on bloodline, genetics and behavior. We sell our male puppies and our females without an...
View more...
Breed Mixes of Goldendoodle
Similar Dog Breeds for Goldendoodle