Pug Verified Dog Breeders near Apple Valley, California, USA, Page 1 (10 per page)
/
Pug Dog Breeder near APPLE VALLEY, CA, USA. SUBS-30990. Puppies for sale in California
Member since: 05/23/2017
Puppies for sale in California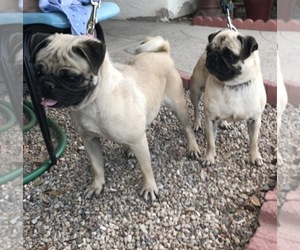 Breeds: Pug
Distance: Aprox. 6.2 mi from Apple Valley
Stud service available
Description:
I am a breeder from California with 5 years experience. I breed pugs and Rottweiler. If I do not have any puppies available I am also in contact with different breeders in...
View more...
Pug Dog Breeder near ESCONDIDO, CA, USA. SUBS-345810. SoCal Pugs
Member since: 02/23/2022
SoCal Pugs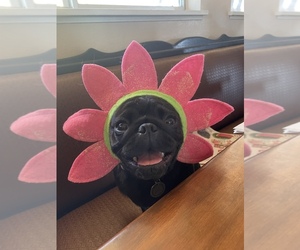 Breeds: Pug
Distance: Aprox. 88.4 mi from Apple Valley
Description:
Hi, we are SoCal Pugs.We are located in San Diego County and serve the areas around us. We currently have 1 litter available with 5 puppies in it. The Dam of this litter is an AKC...
View more...
Similar Dog Breeds for Pug