Siberian Husky Verified Dog Breeders near Colorado Springs, Colorado, USA, Page 1 (10 per page)
Member since: 01/16/2018
Siberian Husky Puppy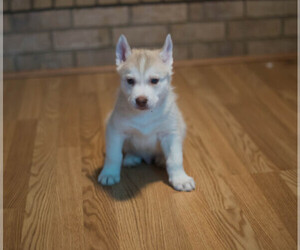 Breeds: Siberian Husky
Distance: Aprox. 3.8 mi from Colorado Springs
Stud service availiable
Description:
Male Siberian Husky puppy raised with love
View more...
Member since: 08/22/2018
Aroma Pups Siberian Huskies
Breeds: Siberian Husky
USA CO SPGS, CO, USA
Distance: Aprox. 3.8 mi from Colorado Springs
Description:
Aroma Pups siberian husky puppies are raised in a loving home with the sire and dam, and they're socialized regularly. They are not registered but they are purebred. They have...
View more...
Breed Mixes of Siberian Husky
Similar Dog Breeds for Siberian Husky