Bolognese Verified Dog Breeders in USA, Page 1 (10 per page)
Member since: 12/26/2017
Companion AKC Bichon Frise Puppies
Breeds: Bolognese (+4)
USA EUGENE, OR, USA
Description:
I have raised Bichons in my home for 20 yrs and consider them loving treasures that offer love, joy, companionship and so much entertainment. They are bright, silly and so very...
View more...
Member since: 04/03/2016
Bolognese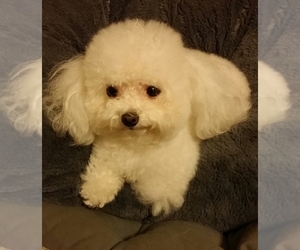 Breeds: Bolognese
Stud service availiable
Description:
We are reputable and knowledgeable breeders on a small scale. We breed from champion ancient European stock for beauty, intelligence and temperament. Our dogs are 4 to 8 lbs,...
View more...
Similar Dog Breeds for Bolognese