Boxer Verified Dog Breeders in USA, Page 1 (10 per page)
Member since: 09/06/2017
Keims Royal Boxers
Breeds: Boxer
USA SENECA, KS, USA
Stud service availiable
Description:
Welcome to Keims Royal Boxers! Home of the Healthy and Happy Boxers! We are located in Seneca Kansas. All of our boxers are country dogs where they can run and enjoy themselves in...
View more...
Member since: 03/07/2018
Natural Boxers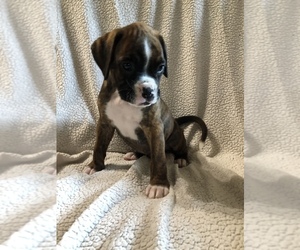 All natural boxers born 5/21/19. We love wagging tails and provide natural boxers with no docking or dew claw removal. 3 females 5 males. 2 fawn 5 brindle 1 reverse brindle(m)
Member since: 08/17/2017
kidron kennel
Breeds: Boxer (+2)
Description:
I have been raising puppies for 9 yrs.I am a small hobby breeder in wayne county ohio.Our adult females are my pets I raised them their personality is awesome they are kind an...
View more...
Member since: 01/17/2019
TripleTKL Boxer Kennels
Breeds: Boxer
USA LAMAR, MO, USA
Description:
TripleTKL Boxer Kennels takes excellent care and values our Boxers and puppies at a high standard! We want you to take home a puppy, that is treated with the best care, to give...
View more...
Member since: 11/19/2018
Beaton Creek Boxers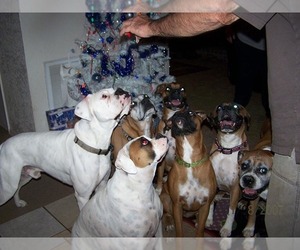 AKC Registered Boxer Puppies. We test all parents for DM, ARVC, Hips/Elbows at age appropriate, and complete holter testing.
Member since: 09/19/2018
Hanes Boxer Pups
We are a small family breeder of boxers. Our stud, Ruger, is Grand Champion sired. Our dams, Zoey and Ellie, also have Champion bloodlines.We take pride in our boxers. We believe...
Member since: 12/28/2017
Pirkig Family Boxers
We are a family of boxer lovers and we love sharing the happiness and joy our boxers bring us every day with other families. We don't breed much and when we do our pups get...
Member since: 01/31/2019
Elite Boxer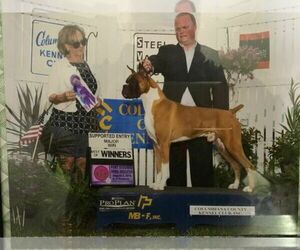 We Strive to produce healthy quality puppies
Member since: 09/15/2017
Micheles Boxers and Bulls
Breeds: Boxer (+1)
Stud service availiable
Description:
In 2015 due to fate, I added Belle, an AKC Boxer, and Tink, an IOEBA Olde English Bulldogge, to my family. They are 3 months apart and love each other like sisters. In January...
View more...
Member since: 07/26/2017
Healing Creek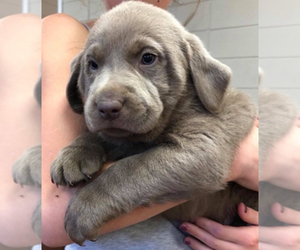 Breeds: Boxer (+2)
Description:
Healing Creek Kennels, is a family-owned business dedicated to raising top-registered AKC Great Danes; AKC Dilute Silver, Charcoal/Silver-Factored Black Labrador Retrievers, and...
View more...