Bullypit Verified Dog Breeders in USA, Page 1 (10 per page)
/
Bullypit Dog Breeder near LACEY, WA, USA. SUBS-244379. Bully pit
Member since: 02/01/2021
Bully pit
Bullypit Dog Breeder near KILLEEN, TX, USA. SUBS-67248. Bully puppies
Member since: 02/27/2018
Bully puppies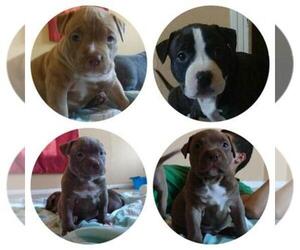 Breeds: Bullypit
USA KILLEEN, TX, USA
Stud service available
Description:
I have Bully puppies, red brindle, lilac, chocolate, chocolate brindle. I have males and females available. $500
View more...
Bullypit Dog Breeder near STROUDSBURG, PA, USA. SUBS-13719. American Bullies
Member since: 09/05/2015
American Bullies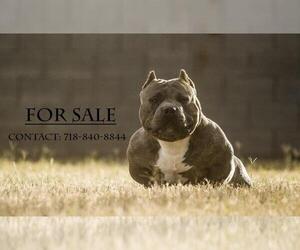 Breeds: Bullypit
Stud service available
Description:
If you're interested in the real American Bully, Devilsdenbullies.com has puppies available. Devilsden is the oldest and most experienced American Bully kennel on the East Coast....
View more...