Verified Dog Breeders in Canada, Page 1 (10 per page)
PuppyFinder.com is your source for finding a Verified Dog Breeders in Canada. Browse thru our Verified Dog Breeders listings to find your perfect breeder in your area.
Member since: 04/05/2018
CKC SAINT BERNARDS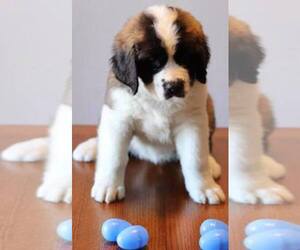 Breeds: Saint Bernard
Canada Harrow, Ontario, Canada
Stud service availiable
Description:
We have purebred Saint Bernards and have a few different litters each year. We have 6 female puppies available right now and another litter coming April 20th.
View more...
Non-USA Latest Ads
Ads by Verified Accounts