Verified Dog Breeders in Canada, Page 1 (10 per page)
PuppyFinder.com is your source for finding a Verified Dog Breeders in Canada. Browse thru our Verified Dog Breeders listings to find your perfect breeder in your area.
Member since: 07/12/2019
Thai Ridgebacks Dingo Descent
Two female Thai Ridgeback puppies are available for rehoming to loving and active families. Colour is isabella (fawn) similar to the Sire. All puppies health tested and...
Member since: 04/05/2018
CKC SAINT BERNARDS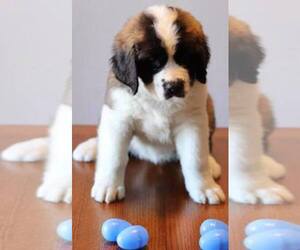 Breeds: Saint Bernard
Canada Harrow, Ontario, Canada
Stud service availiable
Description:
We have purebred Saint Bernards and have a few different litters each year. We have 6 female puppies available right now and another litter coming April 20th.
View more...