Verified Dog Breeders in Rhode Island, USA, Page 1 (10 per page)
PuppyFinder.com is your source for finding a Verified Dog Breeders in Rhode Island, USA area. Browse thru our ID Verified Dog Breeders listings to find your perfect breeder in your area.
Member since: 07/15/2019
Forever Love Dachshund
Breeds: Dachshund
NEW Dachshund Litter Coming On 09/01/2019
USA MILAN, TN, USA
Description:
Welcome to Forever Love Dachshund were we raise purebred AKC registered miniature/standard dachshunds in our home. We are located out in the the country in West Tennessee, were...
View more...
Member since: 07/16/2019
Winnis Herd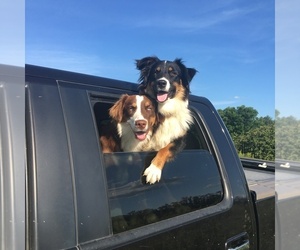 Breeds: Australian Shepherd
Description:
I became a breeder out of the love for this Australian Shepherd Breed. We do not breed show dogs our dogs are family members. They work on our farm, they travel with us they...
View more...
Member since: 12/27/2016
Rennwood Labradors
Breeds: Labrador Retriever
Description:
Our family loves Labradors! We have owned and raised these wonderful dogs for over 25 years. We have one or two litters per year, and our goal with each is to improve the breed...
View more...
Member since: 07/13/2019
Governor Harley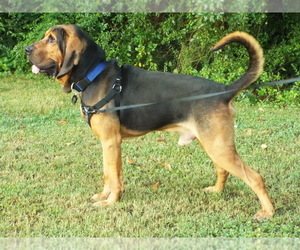 Governor Harley is Stud to his Pack, "The Happy Hounds on the Hill".
Member since: 07/11/2019
Lawpdoodle K9 Manor
Breeds: Pyredoodle
Description:
Licensed, experienced and reputable breeder of Doodles since 2008. Genetically screen parents. Health Guarantee. Our breeds are Sheepadoodles (since 2009), Pyredoodles and...
View more...
Member since: 07/10/2019
Poodle Majesty
I breed high quality AKC Standard Poodles. Parents are genetically health tested, and many of my pups become service dogs, therapy dogs or emotional support dogs. Just as many...
Member since: 07/08/2019
Lucky Bulldogs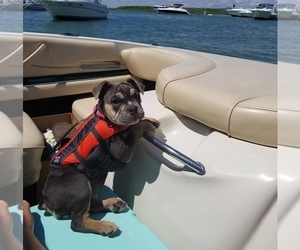 Healthy happy easily trained great looking family dogs for more information call 810-338-4842 OR see our website: lucky-bulldogs.webnode/about-us/
Member since: 07/07/2019
Rocking W Kikos
Breeds: Great Pyrenees
USA HANOVER, AR, USA
Description:
Great Pyrenees working dogs on goat farm. Both parents on farm, raised with goats and chickens. Our Pyrs are raised in the field. Exceptional working dogs. Puppies available...
View more...
Member since: 11/01/2018
Kids kountry kennel
I have 3-4 girls most of the time and two boys! We raise all puppies in our house with lots of love. The come vet checked, tails docked, dewclaws removed, wormed and with first...
Member since: 06/26/2019
Beautiful AKC Dogue de Bordeaux Pups 4 Sale
We have welcomed Roxy and Drago's litter born 5-9-19 and are looking for their forever homes. We have 3 males and 3 females available. They will be 8 weeks 7-4-19. Mother and...