Verified Dog Breeders in Virginia, USA, Page 1 (10 per page)
PuppyFinder.com is your source for finding a Verified Dog Breeders in Virginia, USA area. Browse thru our ID Verified Dog Breeders listings to find your perfect breeder in your area.
Member since: 06/19/2019
Doodle Companions
We are a small hobby breeder focused on improving the Labradoodle and Goldendoodle breeds. Sires and Dams are AKC and/or CKC registered. Breeding couples are chosen through...
Member since: 09/19/2018
Hanes Boxer Pups
Member since: 03/21/2019
Gratz Kennel
We strive to produce exceptional therapy, service and companions for families. We do have occasional show and breeding quality dogs/puppies available. We currently have a Junior...
Member since: 07/08/2018
Portuguese Water Dog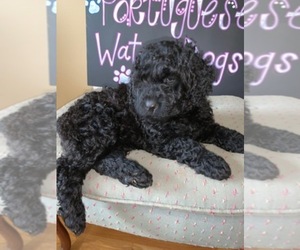 Breeds: Portuguese Water Dog
USA CALHOUN, GA, USA
Stud service availiable
Description:
Pink is my name and I am one special little girl. I love playing with toys, people, other dogs and most of all I love getting lots of attention. I am special because I am a...
View more...
Member since: 06/17/2019
Golden Sunshine
Our puppies are cuddled, loved, and family raised. The dad is an American golden, and the mom is an English cream golden retriever.These pupppies were born on May 13th, 2019,and...
Member since: 11/24/2017
Quality firewood supply inc
I have designed a beautiful breed for companionship & hunting. We have beautiful large black labrador moms 80lbs. The dad is a 105 lb beautiful brown chesapeake...
Member since: 07/18/2018
Robali Kennels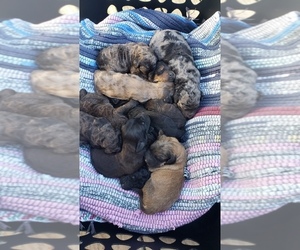 Breeds: Goldendoodle
USA CONVOY, OH, USA
Description:
The puppies are F1B Goldendoodles. Typically non-shedding. They will average 50-60 lb. adult weight. Our fee is $1000 for Blue, $1400 for Chocolate, $1600 for Phantom &...
View more...
Member since: 06/04/2019
Tell Me A Story Great Danes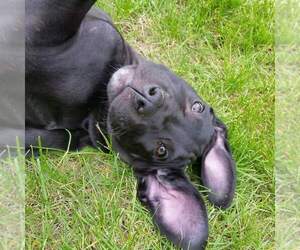 We breed Great Danes, are dogs are part of our family. All of our puppies are raised in our home. We raise excellent pet quality puppies that are well socialzed and come pre...
Member since: 06/01/2019
Doodles With Love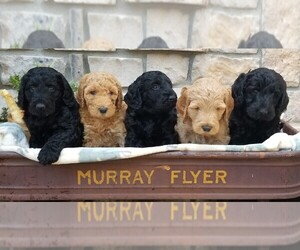 Premier breeder of high-quality Labradoodle puppies in the foothills of the Rockies in Colorado for more than 16 years. Our breeding stock are OFA/CFA certified, genetic and...
Member since: 05/29/2019
Eclipse French bulldogs
We are a small family owned by French and English bulldogs. Yes we are owned by them !!! We absolutely love our babies and have enjoyed making it possible to share them with you!