Verified Dog Breeders in Mexico, Page 1 (10 per page)
PuppyFinder.com is your source for finding a Verified Dog Breeders in Mexico. Browse thru our Verified Dog Breeders listings to find your perfect breeder in your area.
Member since: 06/17/2018
La Casa De Fibi Owner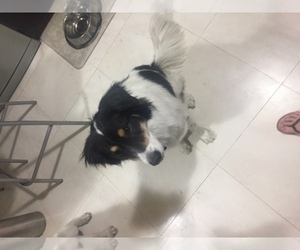 Breeds: Border Collie-Mutt Mix
Mexico Miguel Hidalgo, Mexico City, Mexico
Description:
We are an organization who focus on Mexican street dogs. We get them fixed and healthy including all Vaccines. We house train these dogs and they foster with us to make sure they...
View more...