Harlequin Pinscher Verified Dog Breeders in USA, Page 1 (10 per page)
Member since: 03/20/2019
Spring Kennel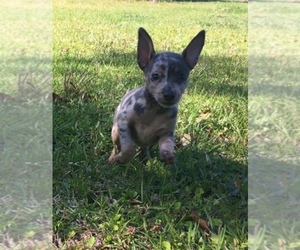 Breeds: Harlequin Pinscher (+1)
Description:
We started breeding min pins in 2006 and in August of 2009 got our first Harlequin Pinscher named him Springs Harlequin Romance
View more...
Member since: 08/03/2016
Lilbears Kennels
Breeds: Harlequin Pinscher
USA LINCOLN, KS, USA
Description:
I raise Miniature Pinschers in several colors - Black/tan or rust, Blue/tan, Fawn/tan, Chocolate/tan or rust. I also raise the rarer Harlequin Pinscher.
View more...