Irish Doodle Verified Dog Breeders in USA, Page 1 (10 per page)
Member since: 06/18/2019
Poodles n Doodles
Breeds: Irish Doodle (+2)
Description:
Poodles n' Doodles is home of the best Irishdoodles and Labradoodles! Doodles are wonderful family pets! They are home raised and make excellent service...
View more...
Member since: 10/21/2018
Southern Iowa Irish Doodles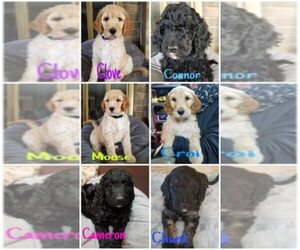 Breeds: Irish Doodle
Description:
Litter of F1b Irish Doodle puppies. Mom is Irish Doodle, dad is Poodle. Expected size is 40-55lbs. Visit Facebook page for more information .facebook/pg/southerniowairishdoodles...
View more...