Irish Doodle Verified Dog Breeders in USA, Page 1 (10 per page)
Member since: 10/20/2019
Doms Doodles
Dom's Doodles is a small in home breeder of F1 Standard Irish Doodles. Our goal is to provide you with a genetically sound, happy, healthy, and well socialized puppy. Contact...
Member since: 10/21/2018
Southern Iowa Irish Doodles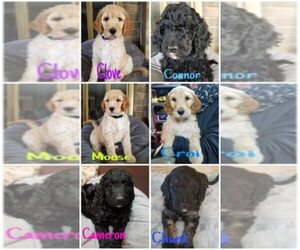 Breeds: Irish Doodle
Description:
Litter of F1b Irish Doodle puppies. Mom is Irish Doodle, dad is Poodle. Expected size is 40-55lbs. Visit Facebook page for more information .facebook/pg/southerniowairishdoodles...
View more...