Miniature American Eskimo Verified Dog Breeders in USA, Page 1 (10 per page)
Miniature American Eskimo Dog Breeder near CO SPGS, CO, USA. SUBS-121745. Lively Pups Miniature American Eskimos
Member since: 03/15/2019
Lively Pups Miniature American Eskimos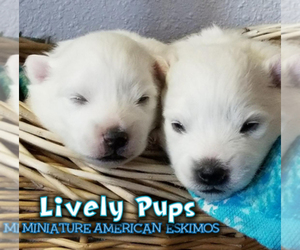 Breeds: Miniature American Eskimo
USA CO SPGS, CO, USA
Description:
Devoted family of American Eskimo lovers for 25 yrs. We've decided to breed our 2 family dogs because of their intelligence, good temperament, health, physical beauty and...
View more...
Miniature American Eskimo Dog Breeder near VICTORVILLE, CA, USA. SUBS-87853. A Perfect Puppy
Member since: 08/01/2017
A Perfect Puppy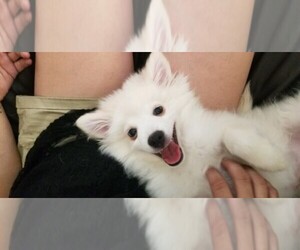 Breeds: Miniature American Eskimo
Stud service available
Description:
Breeder of Miniature American Eskimos, Alaskan Malamutes, and Siberian Huskies. AKC registered pure breeds with great genetics. Puppy and stud services available.
View more...
Similar Dog Breeds for Miniature American Eskimo