Pembroke Welsh Corgi Verified Dog Breeders in Hawaii, USA, Page 1 (10 per page)
Member since: 06/24/2019
Prentice Breeders
Breeds: Pembroke Welsh Corgi
Description:
We own the mom and dad to our pups. The pups are played with by our kids therefore will be well socialized. All of our dogs are AKC registered. You are more than welcome to...
View more...
Member since: 12/17/2017
Sunny Acres Puppies
Breeds: Pembroke Welsh Corgi (+2)
Description:
We live on 3 acres in Millersburg Pa and got started having puppies as a hobby and project for our children. We enjoy the animal care we can teach our children through this. All...
View more...
Member since: 09/30/2017
PuppyForMe
Hi there! We are a dog loving family that puts tremendous love in the care and breeding of our puppies. As a result, they are bigger, healthier, and less expensive than those from...
Member since: 07/12/2017
Perfect Puppy
At Perfect-puppy dot com, we have the PRETTIEST, HEALTHIEST and most PERFECT puppies. We speak English + Chinese. We are home breeders, not a puppy mill or middleman that sells...
Member since: 07/20/2019
Barucks Puppies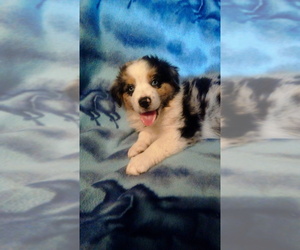 Our goal is to provide friendly, lovable and healthy puppies. We are a retired couple who enjoy our dogs and puppies.
Member since: 06/19/2019
Akeeocorgis
Member since: 01/09/2017
WillStar Canine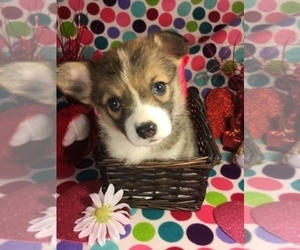 WillStar Canine is a reputable breeder raising corgi pups. We breed AKC Pembroke Welsh Corgi and Cowboy Corgis (Australian Cattle Dog X Pembroke Welsh Corgi) Upcoming litters can...
Member since: 08/11/2019
Andrew Buzako
I first heard about doxies 10 years ago, and fell in love with the breed. Since then it has been my passion, and my goal to produce healthy puppies that I know I can place in...
Member since: 04/27/2018
Ramona Corgis
We raise our pups on a small farm in rural Oklahoma. These pups are raised around sheep, goats, chickens and turkeys. We fell in love with corgis due to their intelligence and...
Member since: 05/10/2019
Creekview Canines
Hello! We are a small, family breeder who takes great pride in raising happy, healthy puppies. Puppies are raised on our family farm with professional care and lots of love. Want...