Pembroke Welsh Corgi Puppies for Sale near Lancaster, Pennsylvania, USA, Page 1 (10 per page)
Pembroke Welsh Corgi Puppy for Sale near Pennsylvania, LANCASTER, USA. ADN-615216. Corgi
Corgi
Date listed: 06/04/2023
Corey
Breed:

Price:

$495

Nickname:

Corey

Gender:

Male

Age:

7 Weeks Old

Location:

Distance:

Aprox. 0.3 mi from Lancaster
Adorable little puppy looking for a furever family, great with kids and other pets, call today for a meet and greet or to discuss delivery options, additional fee, air/ground
Pembroke Welsh Corgi Puppy for Sale near Pennsylvania, LANCASTER, USA. ADN-615215. Corgi
Corgi
Date listed: 06/04/2023
Corrine
Breed:

Price:

$495

Nickname:

Corrine

Gender:

Female

Age:

7 Weeks Old

Location:

Distance:

Aprox. 0.3 mi from Lancaster
Adorable little puppy looking for a furever family, great with kids and other pets, call today for a meet and greet or to discuss delivery options, additional fee, air/ground
Pembroke Welsh Corgi Litter of Puppies for Sale near Alaska, KODIAK, USA. ADN-587242. AKC Pembroke Welsh Corgi Puppies
AKC Pembroke Welsh Corgi Puppies
Date listed: 04/13/2023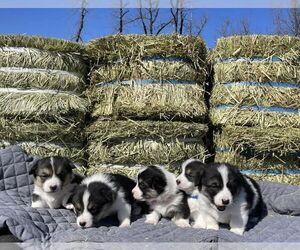 Litter of 5
Breed:

Price:

$2,000

Nickname:

Litter of 5

Gender:

Male(s) and Female(s)

Age:

11 Weeks Old

Location:

USA KODIAK, AK, USA
This litter was born on March 13, out of our wonderful female, Tenley, and sired by our stud dog, Hooey. Parents are health and genetic tested. There are four males and one...
Pembroke Welsh Corgi Puppy for Sale near Pennsylvania, LANCASTER, USA. ADN-615214. Corgi
Corgi
Date listed: 06/04/2023
Carly
Breed:

Price:

$495

Nickname:

Carly

Gender:

Female

Age:

7 Weeks Old

Location:

Distance:

Aprox. 0.3 mi from Lancaster
Adorable little puppy looking for a furever family, great with kids and other pets, call today for a meet and greet or to discuss delivery options, additional fee, air/ground
Pembroke Welsh Corgi Litter of Puppies for Sale near Washington, ELLENSBURG, USA. ADN-610950. Welsh Corgi Puppies
Welsh Corgi Puppies
Date listed: 05/27/2023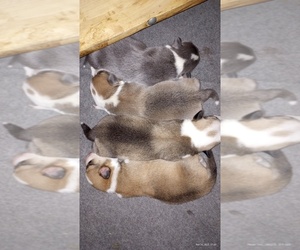 Litter of 4
Breed:

Price:

$1,800

Nickname:

Litter of 4

Gender:

Male

Age:

10 Weeks Old

Location:
These puppies carry some pretty unique colors! Blue sables, blue, and standard color sable boys. There was one female but she is no longer available. They will be on the smaller...
Pembroke Welsh Corgi Puppy for Sale near Pennsylvania, LANCASTER, USA. ADN-615213. Corgi
Corgi
Date listed: 06/04/2023
Archie
Breed:

Price:

$495

Nickname:

Archie

Gender:

Male

Age:

7 Weeks Old

Location:

Distance:

Aprox. 0.3 mi from Lancaster
Adorable little puppy looking for a furever family, great with kids and other pets, call today for a meet and greet or to discuss delivery options, additional fee, air/ground
Pembroke Welsh Corgi Puppy for Sale near Pennsylvania, LANCASTER, USA. ADN-611229. Corgi
Corgi
Date listed: 05/28/2023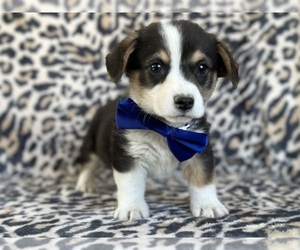 Tucker
Breed:

Price:

$350

Nickname:

Tucker

Gender:

Male

Age:

9 Weeks Old

Location:

Distance:

Aprox. 0.3 mi from Lancaster
Adorable little puppy looking for a furever family, great with kids and other pets, call today for a meet and greet or to discuss delivery options, additional fee, air/ground
Pembroke Welsh Corgi Puppy for Sale near Pennsylvania, LANCASTER, USA. ADN-611224. Corgi
Corgi
Date listed: 05/28/2023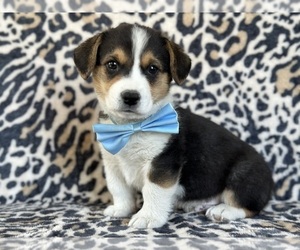 Ollie
Breed:

Price:

$350

Nickname:

Ollie

Gender:

Male

Age:

9 Weeks Old

Location:

Distance:

Aprox. 0.3 mi from Lancaster
Adorable little puppy looking for a furever family, great with kids and other pets, call today for a meet and greet or to discuss delivery options, additional fee, air/ground
Pembroke Welsh Corgi Puppy for Sale near Pennsylvania, LANCASTER, USA. ADN-598551. Corgi
Corgi
Date listed: 05/05/2023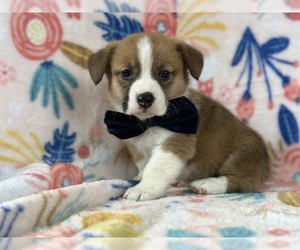 Toby
Breed:

Price:

$495

Nickname:

Toby

Gender:

Male

Age:

9 Weeks Old

Location:

Distance:

Aprox. 0.3 mi from Lancaster
Adorable little puppy looking for a furever family, great with kids and other pets, call today for a meet and greet or to discuss delivery options, additional fee, air/ground
Pembroke Welsh Corgi Puppy for Sale near Pennsylvania, LANCASTER, USA. ADN-598549. Corgi
Corgi
Date listed: 05/05/2023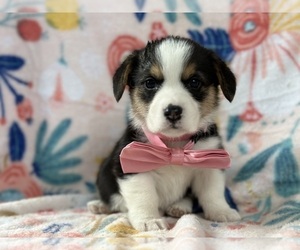 Violet
Breed:

Price:

$395

Nickname:

Violet

Gender:

Female

Age:

9 Weeks Old

Location:

Distance:

Aprox. 0.3 mi from Lancaster
Adorable little puppy looking for a furever family, great with kids and other pets, call today for a meet and greet or to discuss delivery options, additional fee, air/ground
Pembroke Welsh Corgi Puppy for Sale near Pennsylvania, LANCASTER, USA. ADN-598547. Corgi
Corgi
Date listed: 05/05/2023
Daisy
Breed:

Price:

$395

Nickname:

Daisy

Gender:

Female

Age:

9 Weeks Old

Location:

Distance:

Aprox. 0.3 mi from Lancaster
Adorable little puppy looking for a furever family, great with kids and other pets, call today for a meet and greet or to discuss delivery options, additional fee, air/ground
Pembroke Welsh Corgi Puppy for Sale near Pennsylvania, LANCASTER, USA. ADN-598546. Corgi
Corgi
Date listed: 05/05/2023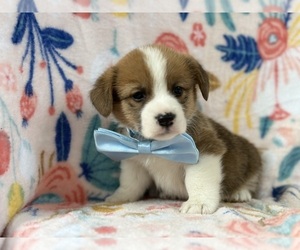 Finn
Breed:

Price:

$450

Nickname:

Finn

Gender:

Male

Age:

9 Weeks Old

Location:

Distance:

Aprox. 0.3 mi from Lancaster
Adorable little puppy looking for a furever family, great with kids and other pets, call today for a meet and greet or to discuss delivery options, additional fee, air/ground
Browse thru Pembroke Welsh Corgi Puppies for Sale near Lancaster, Pennsylvania, USA area listings on PuppyFinder.com to find your perfect puppy. If you are unable to find your Pembroke Welsh Corgi puppy in our Puppy for Sale or Dog for Sale sections, please consider looking thru thousands of Pembroke Welsh Corgi Dogs for Adoption. Also, be sure to check the Pembroke Welsh Corgi Dog Breeder listings in our Dog Breeder Directory, which feature upcoming dog litter announcements and current puppies for sale for that dog breeder. And don't forget the PuppySpin tool, which is another fun and fast way to search for Pembroke Welsh Corgi Puppies for Sale near Lancaster, Pennsylvania, USA area and Pembroke Welsh Corgi Dogs for Adoption near Lancaster, Pennsylvania, USA area. - also known as: Pembroke, PWC, Pem, Corgi