Puppyfinder.com is proud to be a part of the online adoption community. Please consider adopting...
Please consider other online destinations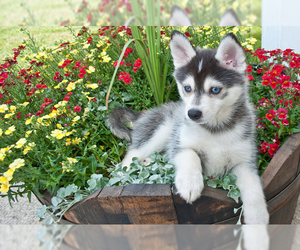 A.K.A.: Siberian Husky Pomeranian Mix
Famous Dog Quotes
What counts is not necessarily the size of the dog in the fight, what counts is the size of the fight in the dog.
Dog Quiz
Answer:
A puppys adult teeth start to come through between 4 and 8 months when it starts to chew everything!