Puppyfinder.com is proud to be a part of the online adoption community. Please consider adopting...
Please consider other online destinations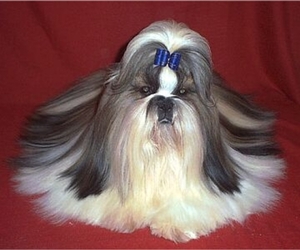 A.K.A.: Chinese Lion Dog, Chrysanthemum Dog, Shih-Tzu
Famous Dog Quotes
Even the dreadful martyrdom must run its course Anyhow in a corner, some untidy spot Where the dogs go on with their doggy life
Dog Quiz
In which country did the Great Dane breed originate?
See Answer
Answer:
The Great Dane breed of dog originates from Germany!