Puppyfinder.com is proud to be a part of the online adoption community. Please consider adopting...
Please consider other online destinations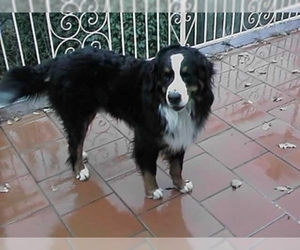 A.K.A.: Berner Sennenhund, Bernese Cattle Dog
Famous Dog Quotes
You may have a dog that won't sit up, roll over or even cook breakfast, not because she's too stupid to learn how but because she's too smart to bother.
Dog Quiz
Answer:
A puppy begins to see when it is between 2 to 3 weeks old