Rhodesian Ridgeback Verified Dog Breeders near Landrum, South Carolina, USA, Page 1 (10 per page)
Rhodesian Ridgeback Dog Breeder near LANDRUM, SC, USA. SUBS-123805. Twin Springs Ridgebacks 5 Male 6 Female
Member since: 03/26/2019
Twin Springs Ridgebacks 5 Male 6 Female
Breeds: Rhodesian Ridgeback
USA LANDRUM, SC, USA
Distance: Aprox. 0.6 mi from Landrum
Stud service availiable
Description:
Reserve one of our 11 beautiful AKC Ridgeback puppies today. Various colors of wheaten from light to red, with well whorled sharp ridges. Twin Springs Ridgebacks are bred from a...
View more...
Rhodesian Ridgeback Dog Breeder near AUGUSTA, GA, USA. SUBS-9974. Shefaf Ridgebacks
Member since: 02/12/2016
Shefaf Ridgebacks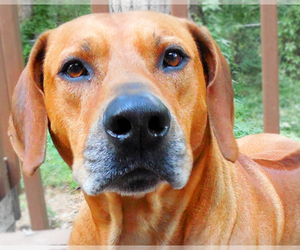 Breeds: Rhodesian Ridgeback
USA AUGUSTA, GA, USA
Distance: Aprox. 119.5 mi from Landrum
Stud service availiable
Description:
Shefaf Ridgebacks, based in Augusta GA. Carefully selected genetic lines imported directly from South Africa, producing active, 1920's standards Rhodesian Ridgebacks.
View more...
Similar Dog Breeds for Rhodesian Ridgeback