Schnoodle (Giant) Verified Dog Breeders in USA, Page 1 (10 per page)
Schnoodle (Giant) Dog Breeder near OVERGAARD, AZ, USA. SUBS-198511. Raise A Paw
Member since: 03/29/2020
Raise A Paw
Offering high quality puppies to loving homes. Our puppies are healthy, and get loving attention and socialization from us and our children before they go to their new homes. We...
Schnoodle (Giant) Dog Breeder near BLUFFTON, IN, USA. SUBS-58281. Angelas Schnoodles
Member since: 12/23/2017
Angelas Schnoodles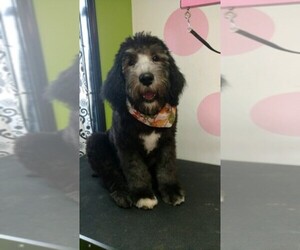 Breeds: Schnoodle (Giant)
Description:
Schnoodles are the perfect addition to any family! Friendly, laid back, sweet, loving, eager to please, and easy to train! They are so smart and they do not shed! Please visit...
View more...