Shih Tzu Puppies for Sale near Lithonia, Georgia, USA, Page 1 (10 per page)
Shih Tzu Puppy for Sale near Georgia, BUFORD, USA. ADN-219308. Christmas puppies
Christmas puppies
Date listed: 10/03/2020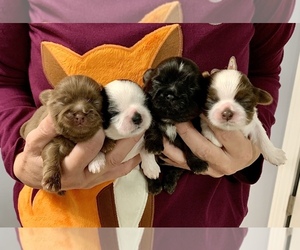 Mei lee
Breed:

Price:

$3,000

Nickname:

Mei lee

Gender:

Female

Age:

3 Weeks Old

Location:

USA BUFORD, GA, USA

Distance:

Aprox. 28.2 mi from Lithonia
Mei Lee is a beautiful bicolor Imperial Shih Tzu. She is healthy and very small. She will be around 7 to 8 pounds as an adult. His parents Shadow and Gus are from a great lineage...
Shih Tzu Puppy for Sale near Georgia, BUFORD, USA. ADN-219307. Beautiful AKC Pomeranian puppies
Beautiful AKC Pomeranian puppies
Date listed: 10/03/2020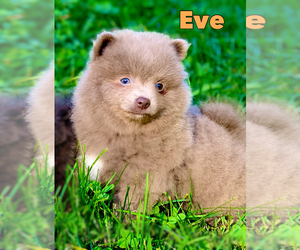 Eve
Breed:

Price:

$3,000

Nickname:

Eve

Gender:

Female

Age:

7 Weeks Old

Location:

USA BUFORD, GA, USA

Distance:

Aprox. 28.2 mi from Lithonia
Eve is a beautiful AKC purebreed Pomeranian blue eyes and color beaver. She is small, spicy and very healthy. She is very attached to people and seems to be the alpha female of...
Similar Dog Breeds for Shih Tzu
Browse thru Shih Tzu Puppies for Sale near Lithonia, Georgia, USA area listings on PuppyFinder.com to find your perfect puppy. If you are unable to find your Shih Tzu puppy in our Puppy for Sale or Dog for Sale sections, please consider looking thru thousands of Shih Tzu Dogs for Adoption. Also, be sure to check the Shih Tzu Dog Breeder listings in our Dog Breeder Directory, which feature upcoming dog litter announcements and current puppies for sale for that dog breeder. And don't forget the PuppySpin tool, which is another fun and fast way to search for Shih Tzu Puppies for Sale near Lithonia, Georgia, USA area and Shih Tzu Dogs for Adoption near Lithonia, Georgia, USA area. - also known as: Chinese Lion Dog, Chrysanthemum Dog, Shih-Tzu