ShihPoo Puppies for Sale near Clare, Michigan, USA, Page 1 (10 per page)
ShihPoo Puppy for Sale near Michigan, CLARE, USA. ADN-617107. Merle Parti Female Shihpoo
Merle Parti Female Shihpoo
Date listed: 06/07/2023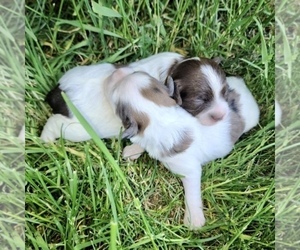 Bailey
Breed:

Price:

$750

Nickname:

Bailey

Gender:

Female

Age:

2 Weeks Old

Location:

USA CLARE, MI, USA

Distance:

Aprox. 0.4 mi from Clare
Beautiful Merle parti female Shihpoo. She is a sweet little girl, will be very small, maturing to about 6 lbs. (she is the lighter one in the pictures, the darker male is SOLD)
ShihPoo Puppy for Sale near Michigan, MOUNT PLEASANT, USA. ADN-614957. Shihpoos
Shihpoos
Date listed: 06/03/2023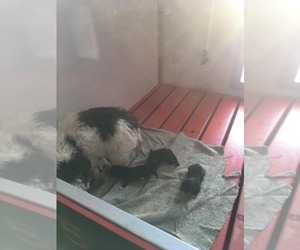 Leahs Pups
Breed:

Price:

$800

Nickname:

Leahs Pups

Gender:

Female

Age:

1 Week Old

Location:

Distance:

Aprox. 15.8 mi from Clare
Our dam Leah has had a litter of Shihpoos. We have two males and one female available at 8 weeks (7/24/23). Check out our site at .wagntail for info about us and to reserve one of...
ShihPoo Puppy for Sale near Michigan, MOUNT CLEMENS, USA. ADN-604788. Shihtzu
Shihtzu
Date listed: 05/16/2023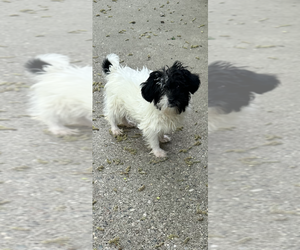 Oscar
Breed:

Price:

$750

Nickname:

Oscar

Gender:

Male

Age:

4 Months Old

Location:

Distance:

Aprox. 127.7 mi from Clare
Black and white male toy poodle Shihtzu. Shots. Dewormed. Great with kids. Very social. Adult wt. approx 8-10 lbs. please call for further info. Emails get lost. Thanks for...
Similar Dog Breeds for ShihPoo
Browse thru ShihPoo Puppies for Sale near Clare, Michigan, USA area listings on PuppyFinder.com to find your perfect puppy. If you are unable to find your ShihPoo puppy in our Puppy for Sale or Dog for Sale sections, please consider looking thru thousands of ShihPoo Dogs for Adoption. Also, be sure to check the ShihPoo Dog Breeder listings in our Dog Breeder Directory, which feature upcoming dog litter announcements and current puppies for sale for that dog breeder. And don't forget the PuppySpin tool, which is another fun and fast way to search for ShihPoo Puppies for Sale near Clare, Michigan, USA area and ShihPoo Dogs for Adoption near Clare, Michigan, USA area.