Siberian Husky Verified Dog Breeders in USA, Page 1 (10 per page)
Member since: 08/07/2019
Ohio Siberian Husky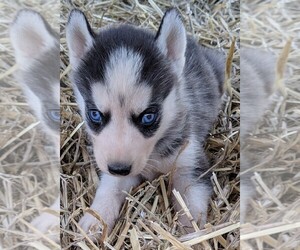 Siberian Husky breeder of 20 Years. Some litters are 6th generation. located in Manchester Ohio 45144. Free Delivery to 100 Miles. Will personally deliver multiple states away for...
Member since: 06/04/2019
Premier Puppies
Providing premier services to fulfil your puppy buying needs. our goal is to match families and puppies. Every family needs and puppy and every puppy a forever home!
Member since: 02/22/2017
Wolfdog Puppies
Breeds: Siberian Husky (+2)
Description:
Low content (37%) pups born February 9 2019!! Sire is a beautiful upper mid/high content (74%) Wolfdog (Arctic Wolf, Gray Wolf, GSD and Malamute). Dam is a Husky/White German...
View more...
Member since: 01/04/2018
Bear Creek Kennels
Bear Creek Kennels is a family run, small breeding business. We take pride in providing very healthy and well socialized puppies for your family! Golden retrievers and huskies are...
Member since: 06/11/2019
Forever Doggies
We are dedicated to improving the designer breeds of Labradane , Great Pyredane & Siberdane . Our puppies are well socialized & raised in our home with lots of love . They make...
Breeds: Siberian Husky (+5)
NEW Great Pyredane Litter Coming On 10/31/2019
Stud service availiable
Member since: 11/05/2018
Morkies Biewers Maltipoos Available Now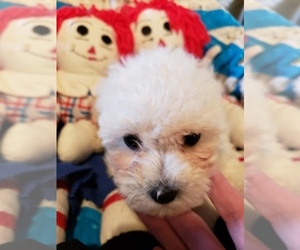 Breeds: Siberian Husky (+3)
USA PARSONS, WV, USA
Stud service availiable
Description:
We have adorable puppies available now, and upcoming litters. All of our litters are weined especially to their needs and are crate trained and pre-spoiled, UTD on all...
View more...
Member since: 12/06/2018
Windy Ridge Livestock
Breeds: Siberian Husky (+1)
USA BEVERLY, OH, USA
Description:
Specializing In Great Pyrenees Livestock Guardian Dogs and AKC Registered Siberian Huskies!! We Enjoy Both Of These Wonderful Breeds Of Working Dogs And We Think You Will Also!!
View more...
Member since: 09/04/2019
Ritzy Puppies
Our desire is to breed beautiful quality Huskies, Pomeranians, Pomskies, and Mini Huskies that are not only gorgeous, but are healthy, and have great dispositions. We would like...
Member since: 07/12/2019
MCs Puppies
Healthy Vet checked AKC purebred puppies! Handled Regularly by Adults and children. All parents have a great temperment. if you call and no one answers, please leave a message...
Member since: 01/24/2018
AC Puppies
We advertise for local breeders. Please contact the phone number in the ad.