Staffordshire Bull Terrier Verified Dog Breeders in USA, Page 1 (10 per page)
Member since: 07/13/2019
Georgia K9 Academy amp AshScott Kennel
Breeds: Staffordshire Bull Terrier (+2)
Stud service availiable
Description:
F1 & F1b GOLDENDOODLES. AKC parents health tested. Ruffian Am Staff Bloodlines. Working Quinlent Staffords
View more...
Member since: 08/24/2018
PUPPIES COMING SOON
We breed only once every couple years and our littler is due in October. We are accepting reservations for our puppies. Our dogs are AKC registered and loving members of our...
Member since: 08/01/2016
Bullicor Kennel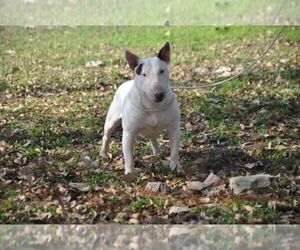 Similar Dog Breeds for Staffordshire Bull Terrier