Beagle Verified Dog Breeders near Columbus, Ohio, USA, Page 1 (10 per page)
Member since: 11/24/2016
Farm Raised Family Companions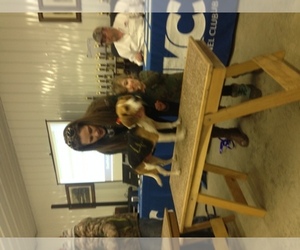 Breeds: Beagle (+2)
USA KOKOMO, IN, USA
Distance: Aprox. 169.3 mi from Columbus
Description:
We are small hobby breeders who specialize in mans friend. Beagle fanatics at heart & proud owners of several champion dogs who are loved members of our family! We have a...
View more...
Member since: 07/26/2017
Lights Rebellious Beagles
Breeds: Beagle
Distance: Aprox. 171.5 mi from Columbus
Stud service availiable
Description:
We have raised AKC Registered Beagles for over 20 years. We are NOT a puppy mill. All of our girls are indoor pets and part of the family. Our puppies are handled daily and shown...
View more...
Similar Dog Breeds for Beagle