Border-Aussie Verified Dog Breeders in USA, Page 1 (10 per page)
Member since: 10/10/2017
Oregon Border Aussies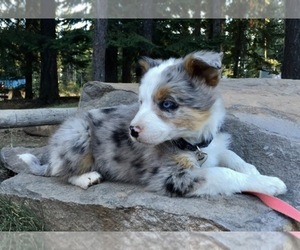 Breeds: Border-Aussie
USA DUFUR, OR, USA
Description:
Oregon's sweetest, smartest, best Border Collie x Australian Shepard hybrids with excellent pet temperaments and lower grooming needs. Visit our website for details:...
View more...
Member since: 06/02/2017
Border Collie Aussie Puppies
Breeds: Border-Aussie
USA BURNS, OR, USA
Description:
We have six 1/2 Border Collie 1/2 Australian Shepard puppies for sale. They were born April 15, 2017 and are ready to go. Puppies will be sold with first puppy shots and wormed....
View more...