Boxer Verified Dog Breeders near Tampa, Florida, USA, Page 1 (10 per page)
Member since: 12/11/2014
English Creek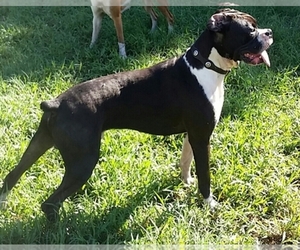 Breeds: Boxer
Distance: Aprox. 30.5 mi from Tampa
Stud service availiable
Description:
Family raised on a loving farm where the wild flowers grow and the gulf breezes cool our nights,our dogs play in the sunshine and sleep with in our home. We take great pride in...
View more...
Member since: 04/15/2015
Butch's Boxers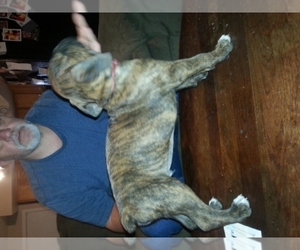 Breeds: Boxer
USA TRENTON, FL, USA
Distance: Aprox. 117.4 mi from Tampa
Stud service availiable
Description:
4 Brindle AKC registered male boxers. playful, nice disposition. born 2/22/15 mother and father pictures can be sent via email or text
View more...
Similar Dog Breeds for Boxer