Chihuahua Verified Dog Breeders in Michigan, USA, Page 1 (10 per page)
Chihuahua Dog Breeder near RAWSONVILLE, MI, USA. SUBS-147486. Bibelot Farms
Member since: 01/22/2016
Bibelot Farms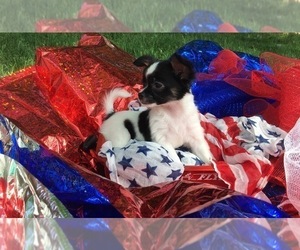 Breeding for great health, temperament, to breed standards. French Bulldogs, Chihuahuas, and Bullhuahuas. Since birth, we provide our babies, with daily neurological stimulation,...
Chihuahua Dog Breeder near LANSING, MI, USA. SUBS-142347. Minnies Minis
Member since: 07/15/2019
Minnies Minis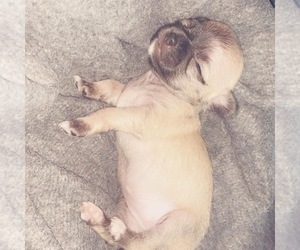 Breeds: Chihuahua
USA LANSING, MI, USA
Stud service available
Description:
TEACUP CHIHUAHUAS mom is full fawn chihuahua 3lbs very sassy, talkative and playful !!! Dad is blonde full chihuahua 6lbs very subtle quiet and calm, but very loving . All...
View more...
Similar Dog Breeds for Chihuahua