Verified Dog Breeders in USA, Page 1 (10 per page)
PuppyFinder.com is your source for finding a Verified Dog Breeders in USA. Browse thru our ID Verified Dog Breeders listings to find your perfect breeder in your area.
Member since: 03/09/2017
Brook Pine Acres
Breeds: Irish Wolfhound
Description:
We have been breeding animals for over 20 years. We specialize in family raised and family socialized pets as they are raised in a healthy, loving home environment.
View more...
Member since: 09/15/2018
Akc English Bulldogs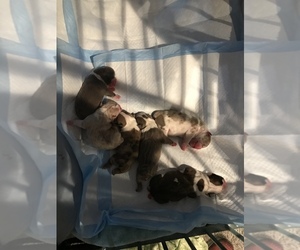 Breeds: English Bulldog
USA SWISHER, IA, USA
Stud service availiable
Description:
AKC English Bulldogs Born 5/28/19 will be ready the end of July. 5 boys one girl 3 Merel boys chocolate merel full suited Golden merel an a golden lilac chocolate merel . ...
View more...
Member since: 05/16/2018
Australian Goldendoodle for STUD SERVICE CKC Reg
Breeds: Aussiedoodle-Goldendoodle Mix (+4)
Stud service availiable
Description:
Pleasant Valleys King Brady -aka Brady- is a gorgeous Gold/Cream Australian Goldendoodle, with amazing color genes. Parents and litter mates are Phantoms,Blue Merles, Black,...
View more...
Member since: 09/10/2019
Ship Shape Bullies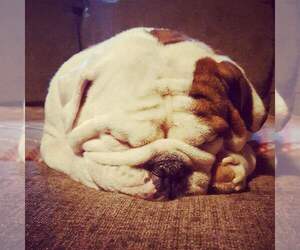 Olde English Bulldog puppies. Loved and raised in Iowa. All dogs are family dogs raised inside, not outside like some breeders. Puppies are raised around kids, other dogs and...
Member since: 08/24/2019
Dollys Doods Goldendoodles
Breeds: Goldendoodle
Description:
The second litter of Dolly Barkton, a red F2 Goldendoodle and Harry, a White F1 doodle. They are bred for temperament and coat. Not only are they very easily trained, these pups...
View more...
Member since: 08/31/2019
Yellow House Labs and Doodles
Breeds: Labradoodle (+4)
USA DUNCAN, AZ, USA
Description:
Bringing you the joy and companionship of man's best friend
View more...
Member since: 08/31/2019
Devana Brittanys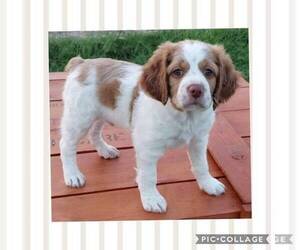 Family of animal lovers who especially enjoy Brittany dogs. We do much of our own training through positive reinforcement with a focus on agility course training for our...
Breeds: Brittany
Stud service availiable
Member since: 08/16/2019
AKC American Labrador Retrievers Champ Bloodlines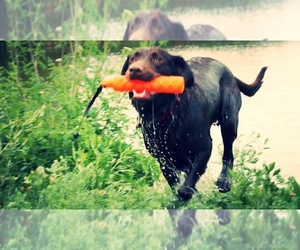 Hobby breeder of American Labrador Retrievers, Champion Hunting Bloodlines. Located in Southern CA 9095766768 text is best
Member since: 10/08/2017
French Bulldog Puppies
Breeds: Bulldog
Description:
305-298-4825 We Raise AKC French Bulldogs. Our Puppy Prices start at $3500 ...
View more...
Member since: 08/22/2019
Puppies in Merritt Island FL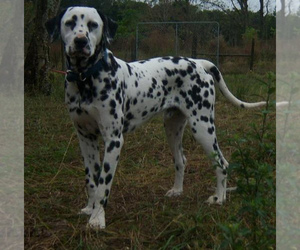 We are located in Merritt Island, FL. Our puppies are a huge part of our day to day life and we would love to introduce them to you. We are available most days by appointment.
Breeds: Dalmatian (+2)
Stud service availiable