Verified Dog Breeders in Minnesota, USA, Page 1 (10 per page)
PuppyFinder.com is your source for finding a Verified Dog Breeders in Minnesota, USA area. Browse thru our ID Verified Dog Breeders listings to find your perfect breeder in your area.
Member since: 01/20/2018
D Shalom Goldendoodles
Making memories since 2010! Our love and passion for the goldendoodle breed is amazing. Our daily goal is to be able to make families happy. If you are interested in any of our...
Member since: 07/21/2019
AE Bulliy Line
Breeds: French Bulldog (+1)
USA SPOKANE, WA, USA
Stud service availiable
Description:
High Quality French Bulldogs And American Bullies. We Cater To Both Pet And Show Home Families. Taking Pride In Producing Nothing But The Best, As We Strive To Better The Breed. ...
View more...
Member since: 07/10/2019
Hellgate French and English Bulldogs of Montana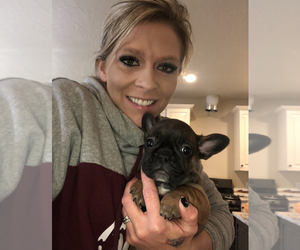 Since 2008 we have bred quality AKC dogs. We started breeding English Mastiffs then fell in love with French and English Bulldogs. We have exotics like Merle, fluffy, lilac, and...
Member since: 04/25/2015
GSP puppies
Breeds: German Shorthaired Pointer
Stud service availiable
Description:
Super temperaments, excellent health history. These puppies have been family raised with lots of love, they are well socialized and get along well with children of all ages, as...
View more...
Member since: 01/06/2017
Southern Bulldogs
Gorgeous bulldogs every time! Jackie and Boss had 3 Males and 1 female. See our website for more infromation
Member since: 06/28/2019
Countryside Standard Poodles
We are a small breeder of Standard Poodles in Michigan. Our Puppies are Raised in our home by an RN /Vet Tech /Professional Groomer. We are proud to be working with Health Tested...
Member since: 06/19/2019
Southern Majestic Kennels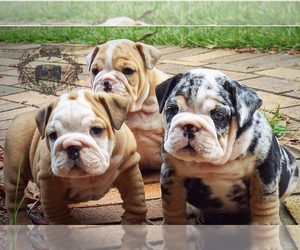 We're a small kennel located in Southern Mississippi that's striving to produce healthy, top quality, and well temperament American bullies and English Bulldogs. Our dogs are...
Member since: 06/21/2019
Silver Labrador Retriever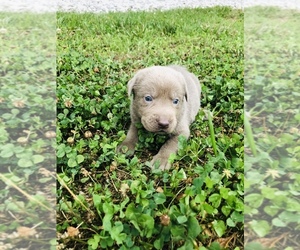 Breeds: Labrador Retriever
Description:
We breed Silver and Charcoal Labrador Retrievers
View more...
Member since: 06/21/2019
Goree Olde English Bulldogges
OEBs are our passion! Here at our in home program, our main goal is to produce healthy bulldogges for you to love for a lifetime. We are small hobby breeders, proud to be IOEBA...
Member since: 06/09/2019
Chabelosbulldogs
Hi everyone, I have been breeding dogs for about 10 years now we try and breed good temperament dogs with excellent health and structure. We are located in Riverside CA but offer...