Verified Dog Breeders in South Carolina, USA, Page 1 (10 per page)
PuppyFinder.com is your source for finding a Verified Dog Breeders in South Carolina, USA area. Browse thru our ID Verified Dog Breeders listings to find your perfect breeder in your area.
Member since: 05/16/2019
Frenchies with Love
We have been breeding this amazing breed for over nine years We love to bring happiness through our wonderful puppies Best genetics and maintained in a healthy and full of LOVE...
Member since: 10/02/2018
Von Shirkhaus Rottweilers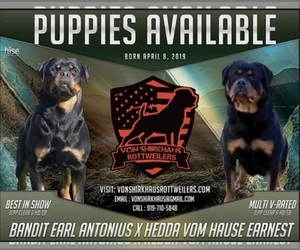 We are a German Rottweiler breeder who has Rottweiler puppies, youths, and adults for sale in North Carolina. Our Rottweiler puppies come with a health guarantee and full AKC...
Member since: 05/12/2019
Mule Manor Frenchie Family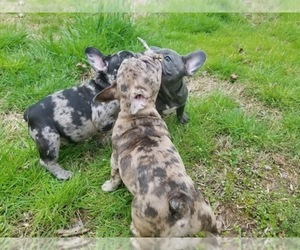 Breeds: French Bulldog
Stud service availiable
Description:
We are Mule Manor, a French Bulldog loving family who is ever growing. A Frenchie was suggested as an emotional support dog and we have never looked back! Our goal is to share our...
View more...
Member since: 05/09/2019
Husky Puppy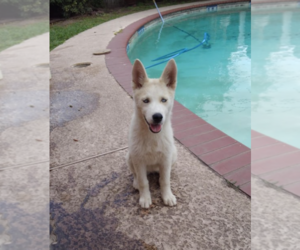 Breeds: Alaskan Husky
USA HOUSTON, TX, USA
Description:
Beautiful Husky Puppy - Female (5) Months Old. $750.00 Call or Text John 832-657-5545
View more...
Member since: 05/04/2019
Miss Mollys Saint Berdoodles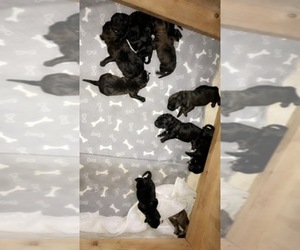 Breeds: Saint Berdoodle
Description:
I have 10 beautiful Saint Berdoodle puppies that will be ready to go to their forever home at the end of June. Molly is a AKC registered Saint Bernard and the father is Cash a CKC...
View more...
Member since: 05/04/2019
Chocolate Labrador Puppies
We have 6 male and 2 female AKC registered chocolate Lab puppies who are looking for loving homes. They were born March 12th and are ready to go. Kennel trained. Both sire and...
Member since: 04/20/2019
Cedar Creek Portuguese Water Dogs
We enjoy the Portuguese Water Dog breed and take great pride in raising them in our Mid Michigan Country home. Our foundation dogs are of European blood lines with an extensive...
Member since: 04/18/2019
Serenity Acres Malamutes
Breeds: Alaskan Malamute
Description:
We are a breeder of the Gentle Giant Alaskan Malamutes. we are located in sw mn on a small acreage. We take great pride in the fact that we have provided so many families with...
View more...
Member since: 04/15/2019
Massey Goldendoodles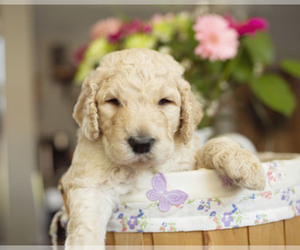 We are a small family breeder in the Sacramento California area. We breed F1B Golden Doodles. Our puppies are well socialized with children and other pets. We have both parents on...
Breeds: Goldendoodle-Poodle (Standard) Mix
Member since: 04/13/2019
Rose Hill Farm Australian Shepherds