Verified Dog Breeders in Texas, USA, Page 1 (10 per page)
PuppyFinder.com is your source for finding a Verified Dog Breeders in Texas, USA area. Browse thru our ID Verified Dog Breeders listings to find your perfect breeder in your area.
Member since: 11/22/2017
Hahn039s Danes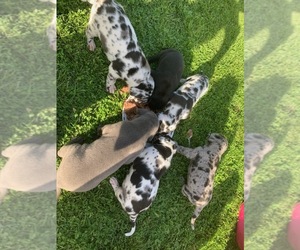 Breeds: Great Dane
Stud service availiable
Description:
100% European Great Danes first shots health check puppy Health guarantee mom is blue 180 lb dad is Harlequin 200 pounds.. AKC full rights harlequins 1000 the blue one 1500 the...
View more...
Member since: 07/22/2017
Ember Rays Labradors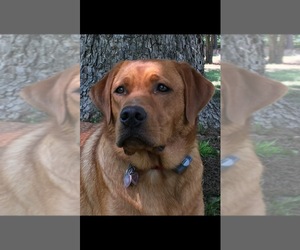 Breeds: Labrador Retriever
Stud service availiable
Description:
Breeding quality Fox Red and Yellow Labradors suitable for work or show. References avaliable.
View more...
Member since: 07/19/2019
Team Reeves Ranch Border Collies
Breeds: Border Collie
Description:
We are located in Mariposa California just outside of beautiful Yosemite national Park. We have been breeding horses and dogs for over 30 years. Team raise ranch bridge border...
View more...
Member since: 03/03/2019
AKC Reg Silver Lab
Farm raised. Big, Blocky pups. Males and Females available. UTD on shots, dewclaws removed, vet checked and parents are health tested. See Junction Labradors on Instagram and...
Member since: 07/13/2019
Governor Harley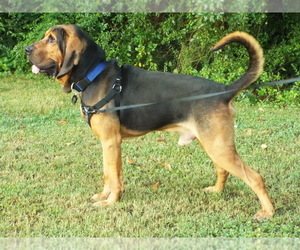 Governor Harley is Stud to his Pack, "The Happy Hounds on the Hill".
Member since: 07/11/2019
Lawpdoodle K9 Manor
Breeds: Pyredoodle
Description:
Licensed, experienced and reputable breeder of Doodles since 2008. Genetically screen parents. Health Guarantee. Our breeds are Sheepadoodles (since 2009), Pyredoodles and...
View more...
Member since: 07/10/2019
Poodle Majesty
I breed high quality AKC Standard Poodles. Parents are genetically health tested, and many of my pups become service dogs, therapy dogs or emotional support dogs. Just as many...
Member since: 07/08/2019
Lucky Bulldogs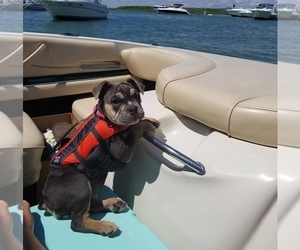 Healthy happy easily trained great looking family dogs for more information call 810-338-4842 OR see our website: lucky-bulldogs.webnode/about-us/
Member since: 07/07/2019
Rocking W Kikos
Breeds: Great Pyrenees
USA HANOVER, AR, USA
Description:
Great Pyrenees working dogs on goat farm. Both parents on farm, raised with goats and chickens. Our Pyrs are raised in the field. Exceptional working dogs. Puppies available...
View more...
Member since: 06/28/2019
AKC Pembroke Welsh Corgis
Breeds: Pembroke Welsh Corgi
Description:
$1000 per puppy. Corgis are such family oriented dogs and so full of energy! I have been a hobby breeder for 3 years. My AKC puppies are always handled every day, partially potty...
View more...