Verified Dog Breeders in USA, Page 1 (10 per page)
PuppyFinder.com is your source for finding a Verified Dog Breeders in USA. Browse thru our ID Verified Dog Breeders listings to find your perfect breeder in your area.
Member since: 11/07/2016
MaltipooPup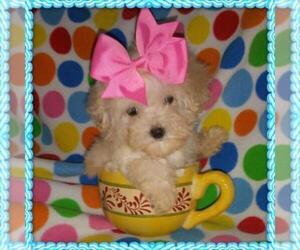 Adorable little puppies in your price range! We specialize in the cutest poodle mix puppies. They are crate trained and started on puppy pad potty training early. They are well...
Member since: 08/18/2019
DALMATIAN
AKC Dalmatian Puppies located just south of Nashville, Tennessee. 5 females and 4 males available. All puppies will come with current deworming, first set of shots as well as...
Member since: 07/03/2018
Golden Willow Kennels
Born on 7/28. 7 black doodles and 3 cream doodles. Will be ready to go home end of September. All puppies come with first shots, dewormings, health guarantee, starter food and a...
Breeds: Golden Retriever-Goldendoodle Mix (+1)
Stud service availiable
Member since: 07/19/2019
Small Town Doxies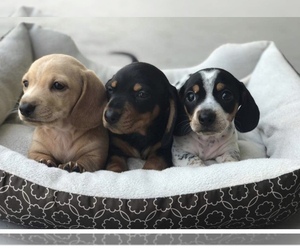 We are a miniature dachshund breeder on the Texas & Oklahoma border. Many years of experience, and many happy customers.
Member since: 07/29/2018
Hooyer Farm Pyrenees
We raise AKC certified Great Pyrenees on our Iowa farm. We have two females, Pearl and Lily, and one male Chester. We offer adorable puppies that come with current vaccinations...
Member since: 12/20/2018
Bookwalter039s Kennel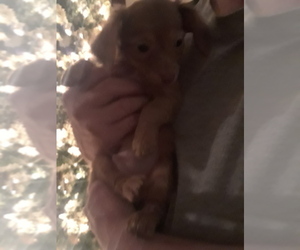 Breeds: Chiweenie
USA YAKIMA, WA, USA
Description:
We are a small private Senior Citizen owned Kennel. We strive to breed healthy and happy, stable and friendly Chiweenies. We only have one or two litters per year. We believe in...
View more...
Member since: 07/03/2016
Charleston Puppies
Purebred English and French Bulldog Puppies. All our puppies have been family raised with lots of love and attention. They come with health Guarantee and they have all age...
Member since: 08/12/2019
Regis Regal German Shepherds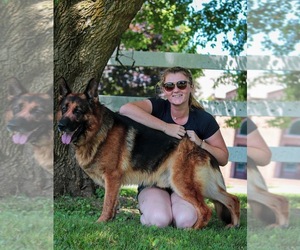 Regis Regal has been in business for 29 years. We offer lifetime guarantees on Health and Temperament. We specialize in Family companion dogs, Therapy and Service dogs. with our...
Member since: 07/17/2019
French Bulldog Puppies
AKC Registered French Bulldog Puppies 9 weeks old
Member since: 01/22/2016
Bibelot Farms
Breeding for great health, temperament, to breed standards. French Bulldogs, Chihuahuas, and Bullhuahuas. Since birth, we provide our babies, with daily neurological stimulation,...