F2 Aussiedoodle
| | |
| --- | --- |
| Overview: | An F2 Aussiedoodle is a cross between two Aussiedoodles. |
| Breed Group: | Herding |
| Weight (lbs): | 25-70 lbs |
| Height (in): | 19''- 24" |
| Colors: | assorted mix of colors |
| Coat: | They can have three different coat types: curly, wavy, and straight. |
| Character: | Aussiedoodles are extremely loving towards children and make excellent family pets. High energy dogs so they need activity |
| Temperament: | intelligent, friendly and affectionate. |
| Country of Origin: | USA |
| Life Expectancy: | 12 yeats |
F2 Aussiedoodle Puppy for Sale near SUISUN CITY, CA, USA. ADN-222215. F1B Miniature Aussiedoodles
F1B Miniature Aussiedoodles
$2,000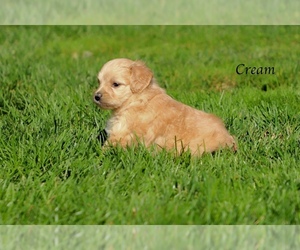 F1b Aussiedoodles available. Born September 18th 2020. They should mature around 10-15lbs .woodwindminis
Litter
F2 Aussiedoodle
F2 Aussiedoodle Puppy for Sale near NAMPA, ID, USA. ADN-219934. Aussie Doodle puppies ready by Christmas 2020
Aussie Doodle puppies ready by Christmas 2020
$1,500
One litter born Oct 23, and second litter born Oct 24, 2020. They'll be ready for their forever homes for Christmas 2020. Goto website: paussies (dot com) for more information.
Peanut Brittle
F2 Aussiedoodle
F2 Aussiedoodle Puppy for Sale near CATO, WI, USA. ADN-219553. Toy Aussiedoodle
$1,100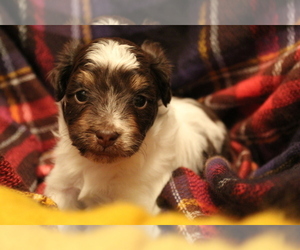 This little cutie needs a home. He is 4 weeks old now and will be Vet checked with his distemper shot and ready to go at Halloween. He will be between 8-10 lbs fully grown. ...
Stitch
F2 Aussiedoodle
Similar Dog Breeds for F2 Aussiedoodle
Quick Breed Selector
0 - not important, 1 - smallest, 10 - largest