German Wirehaired Pointer Verified Dog Breeders Worldwide, Page 1 (10 per page)
German Wirehaired Pointer Dog Breeder near PARSONS, KS, USA. SUBS-119363. Greg Jones
Member since: 02/27/2019
Greg Jones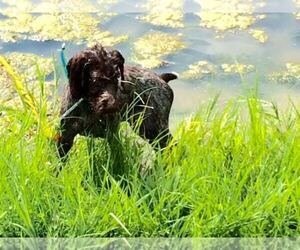 Breeds: German Wirehaired Pointer
USA PARSONS, KS, USA
Stud service available
Description:
Greg Jones has been breeding and raising dogs( and other critters) his entire life. Growing up in the Dakotas and spending years hunting both upland and waterfowl there is no...
View more...
German Wirehaired Pointer Dog Breeder near LINDLEY, NY, USA. SUBS-94908. PointMoore Kennels
Member since: 09/09/2018
PointMoore Kennels
Breeds: German Wirehaired Pointer
USA LINDLEY, NY, USA
Description:
We offer puppies a couple times per year. All of our dogs are dna health tested, and are all Akc reg, with impressive pedigrees.
View more...
Similar Dog Breeds for German Wirehaired Pointer