Goberian Verified Dog Breeders in USA, Page 1 (10 per page)
Goberian Dog Breeder near BELEN, NM, USA. SUBS-251586. Mayas Moma
Member since: 04/05/2021
Mayas Moma
Breeds: Goberian
USA BELEN, NM, USA
Description:
What do you get when you mix a purebred female Siberian husky with a purebred male Golden retriever... That's right folks, the cutest dang puppy...
View more...
Goberian Dog Breeder near BENZONIA, MI, USA. SUBS-215198. Paws and Claws Grooming
Member since: 08/24/2020
Paws and Claws Grooming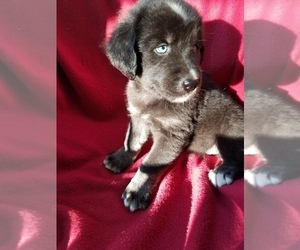 Breeds: Goberian
Stud service available
Description:
Beautiful Goberian puppies .... Golden Retriever and Siberian Husky mix ... Born July 18, 2020, ready for forever home September 15, 2020 --- all males
View more...
Similar Dog Breeds for Goberian