Goldendoodle Verified Dog Breeders in USA, Page 1 (10 per page)
Member since: 06/19/2019
Doodle Companions
We are a small hobby breeder focused on improving the Labradoodle and Goldendoodle breeds. Sires and Dams are AKC and/or CKC registered. Breeding couples are chosen through...
Member since: 01/31/2018
Happy Valley Farms
Breeds: Goldendoodle (+4)
USA ALLEGRE, KY, USA
Description:
We are a family run farm that specialized mainly in cattle until a couple of years ago. When our second daughter graduated highschool she did not want to go to college and we...
View more...
Member since: 01/28/2019
Graceful Goldendoodles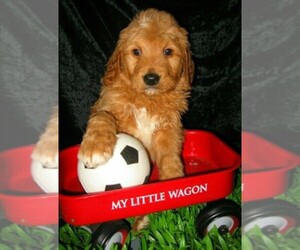 Breeds: Goldendoodle
Description:
We here at Gracefulgoldendoodles are so excited to share our little furballs with you! Momma is a beautiful registered golden retriever with English Cream highlights. Dad is a...
View more...
Member since: 01/04/2018
Bear Creek Kennels
Bear Creek Kennels is a family run, small breeding business. We take pride in providing very healthy and well socialized puppies for your family! Golden retrievers and huskies are...
Member since: 09/07/2017
Red Barn Pups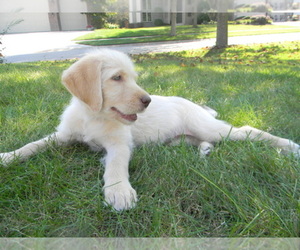 We feature labradoodles, goldendoodles, labardor retrievers and Bernese mountain dogs. All dogs are health-checked, will have age appropriate vaccines, will be dewormed and ready...
Member since: 08/19/2017
Quality Puppyz
We love our Doodles! And so will you! Our puppies are born in our home and loved from the start! They are held and nurtured from birth by our family members and their doting...
Member since: 05/25/2017
Sulpher Creek Kennels
We are a small family breeder located on a twenty-five acre farm in South Central Kentucky. We produce only a few litters of puppies each year as we wholeheartedly subscribe to...
Member since: 01/27/2016
Oval Office Therapy Dogs Inc
We breed and train assistance/ therapy quality dogs for our program. All our parents are health tested for genetic diseases to ensure your puppy wont develop one of the life long...
Member since: 02/25/2016
Beautiful Doodles and Bichons
Are you ready for a great non-shedding, low allergen family pet!? Our F1B goldendoodles are from a pure standard poodle dam and 50/50 golden retriever and standard poodle...
Member since: 06/19/2019
DeeDees Puppies
Breeds: Goldendoodle
Description:
We have Goldendoodle Puppies! I have 2 available. 2 females. Both parents are F1B Goldendoodles, they both live with us. Puppies are ready for their forever home! They are 8 weeks...
View more...