Pomeranian Verified Dog Breeders in USA, Page 1 (10 per page)
Member since: 01/25/2018
Grand Standard
Meet our beautiful and adorable French Bulldog puppies any color, we are located in Brooklyn, all our puppies are delivered with health certificate and health guarantee. Our pets...
Member since: 09/30/2017
PuppyForMe
Hi there! We are a dog loving family that puts tremendous love in the care and breeding of our puppies. As a result, they are bigger, healthier, and less expensive than those from...
Member since: 08/31/2017
Cream Puffs Pomeranians KENNESAW GA
Breeds: Pomeranian
Description:
We specialize in breeding creamy white Pomeranians, but any color/combination is possible and considered acceptable within AKC standards. Our pups see our vet for immunizations...
View more...
Member since: 02/14/2018
Windy Acres Puppy Adoptions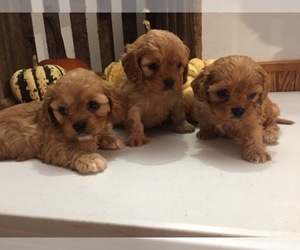 Breeds: Pomeranian (+6)
USA ATWOOD, IL, USA
Description:
We have multiple breeds available, large, medium, and small. We are located in Arthur, IL area. If its not listed, we may be able to find it.
View more...
Member since: 04/06/2008
TK Kennels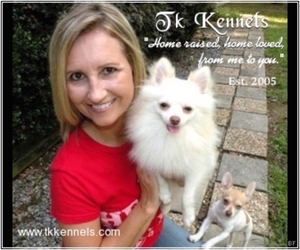 TK Kennels is a small dog kennel in Grayson, Louisiana. We breed and sell tiny toy and teacup Pomeranians. Our puppies are raised underfoot in our home where they receive lots of...
Member since: 05/28/2019
yorkiefriendsandmore
It's my pleasure to serve you and provide you with a wonderful experience as you navigate the challenge of finding your furr-ever friend and learn more about my puppies and their...
Member since: 10/20/2018
IOWA PUPPIES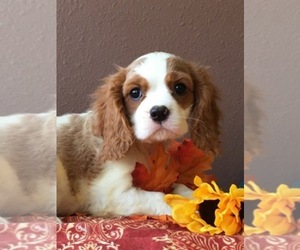 Breeds: Pomeranian (+4)
Description:
We are a USDA licensed dog breeder and we work very hard at making sure our fur children find good homes! We love what we do here at Iowa Puppies
View more...
Member since: 02/28/2018
Le Itsy Lolli Pups Shoppe
Specialize in size, rarity and blue eyes!
Member since: 01/09/2017
Hillside Ranch Kennels Inc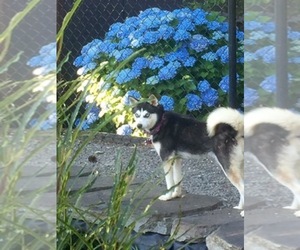 Breeds: Pomeranian (+1)
Description:
We are breeders of quality Alaskan Klee Kai, Pomeranian, Alaskan Nanuk, and Pom Klee (Pomeranian and Klee Kai Mix) Puppies. Our puppies have great personalities and have been...
View more...
Member since: 06/03/2019
Firefly Puppies
Firefly Puppies have been Breeding fun, loving and sociable puppies for just over 8 years now. We pride ourselves in raising happy healthy active puppies. We offer 1 yr genetic...