Siberian Husky Verified Dog Breeders in Romainia, Page 1 (10 per page)
/
Siberian Husky Dog Breeder near Corbeanca, Ilfov, Romainia. SUBS-437326. Wolf Point Kennel
Member since: 08/01/2022
Wolf Point Kennel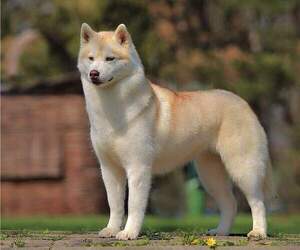 Breeds: Siberian Husky (+3)
Romainia Corbeanca, Ilfov, Romainia
Stud service available
Description:
Wolf Point Kennel was founded back in the 1990s with a true passion for maintaining well-bred and purebred dogs. Since then, every day, we raise our dogs as part of the family...
View more...
Siberian Husky Dog Breeder near Cluj-Napoca, Cluj, Romainia. SUBS-286666. Transylvanian BlackDemons
Member since: 08/29/2021
Transylvanian BlackDemons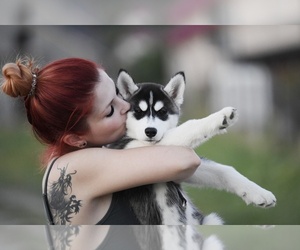 Breeds: Siberian Husky
Romainia Cluj-Napoca, Cluj, Romainia
Description:
FCI registered kennel, located in the heart of Transylvania. We love, show and race our Huskies and Malamutes. All our breeding dogs are health tested.
View more...
Breed Mixes of Siberian Husky
Similar Dog Breeds for Siberian Husky