English Springer Spaniel Verified Dog Breeders near Jasper, Georgia, USA, Page 1 (10 per page)
English Springer Spaniel Dog Breeder near JASPER, GA, USA. SUBS-164269. Superb Springers
Member since: 11/01/2019
Superb Springers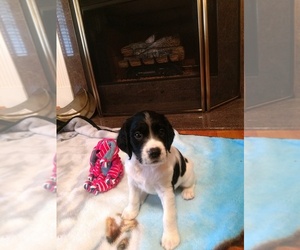 Breeds: English Springer Spaniel
USA JASPER, GA, USA
Distance: Aprox. 0.8 mi from Jasper
Description:
AKC English Springer Pups : Born 9/20/2019 BLk/Wht with super soft fur, Tails docked to field standards, Vacc UTD,Vet checked, Parents are DNA tested for diseases, Sires eyes...
View more...
English Springer Spaniel Dog Breeder near COOKEVILLE, TN, USA. SUBS-163278. Post Oak Creek Springers
Member since: 10/29/2019
Post Oak Creek Springers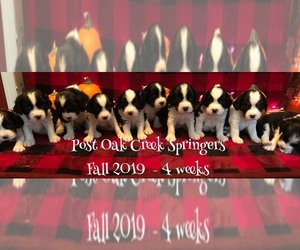 Breeds: English Springer Spaniel
Distance: Aprox. 130.8 mi from Jasper
Stud service available
Description:
We are a breeder of AKC registered English Springer Spaniels
View more...
Breed Mixes of English Springer Spaniel
Similar Dog Breeds for English Springer Spaniel